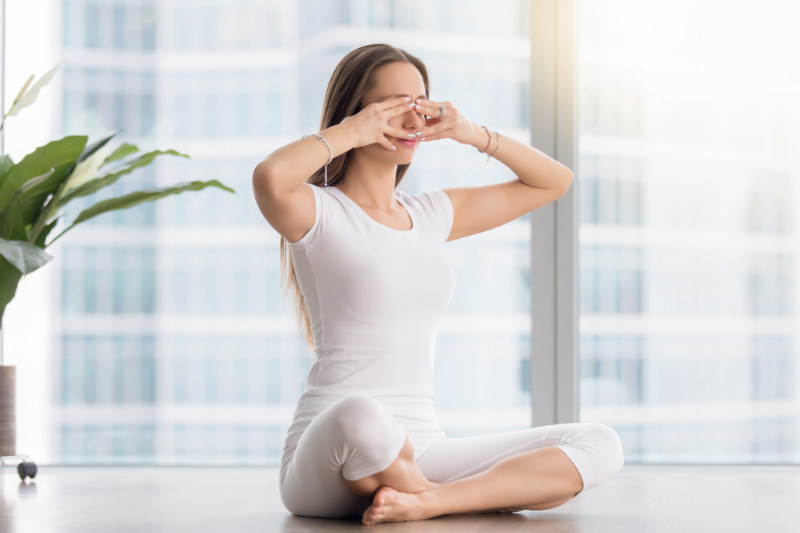 Bhramari, the name is derived from the Sanskrit word 'Bhramar', which means 'humming black bee'. Bhramari Pranayama is the action of making a humming sound during practicing the yogic breath.
It is the best stress reliever. The humming sound soothes the nervous system as well as the nerves of the brain. Thus, it brings relaxation to the body and mind. It can be done 3-5 minutes every day.
Bhramari Pranayama
Sit in any meditative posture (Padmasana, Sukhasana, Vajrasana).
Keep the spine, neck, and head straight. Hands resting on the knees.
Gently close your eyes. Relax the whole body.
Slowly raise both of your arms sideways, then bend the elbows and plug the ears with the index fingers.
Or you can use sanmukhi mudra. Place your index fingers on eyelids, the middle fingers on the nose bone, the ring fingers below nostrils, and little fingers below the lower lip.
Slowly inhale through the nostrils.
Then slowly exhale and softly make the humming sound.
Make sure that the humming sound should be smooth and continuous.
Practice 5 to 10 rounds effortlessly.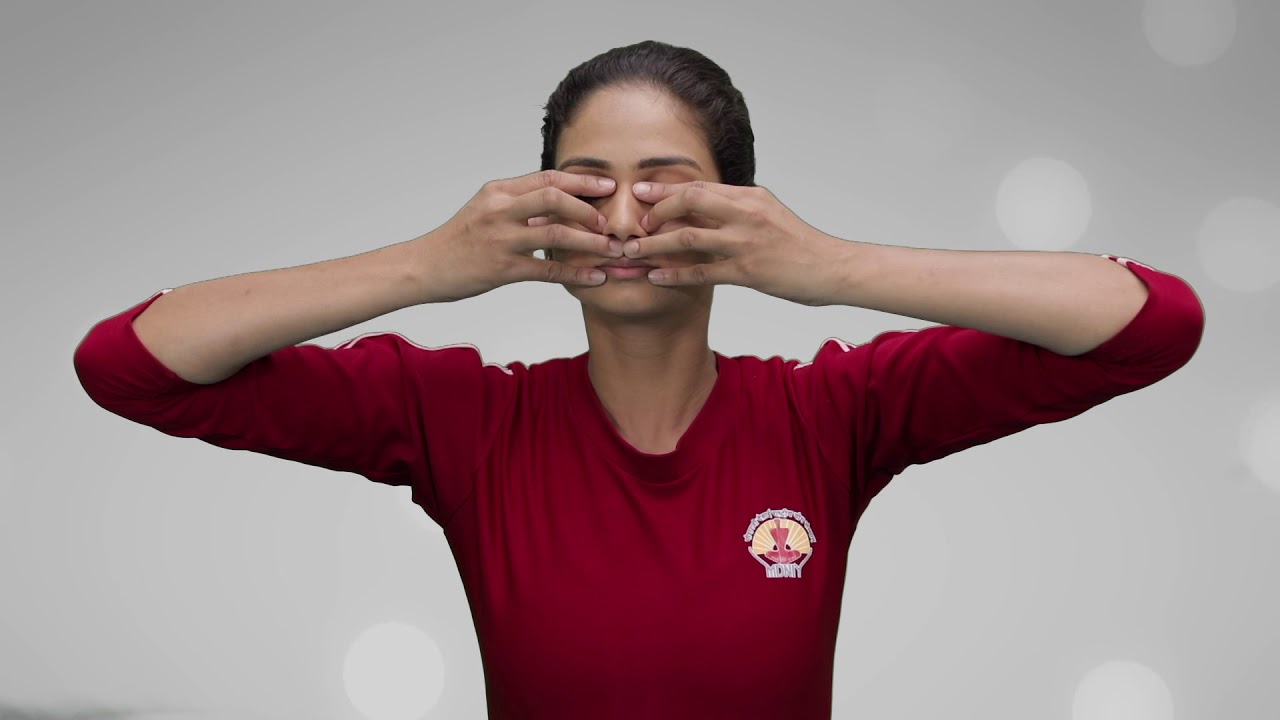 Benefits of Bhramari Pranayama 
Bhramari pranayama brings a soothing effect to the nervous system.
Vibration and resonance of bhramari pranayama calm down the mind.
Recommended for people suffering from insomnia, stress, anxiety, and high blood pressure.
This pranayama also improves and strengthens the voice and eliminates all throat ailments.
Contraindication:
Don't practice if you have an ear infection.
Should be done after 3 – 4 hours of taking a meal or 30 mins before the meal.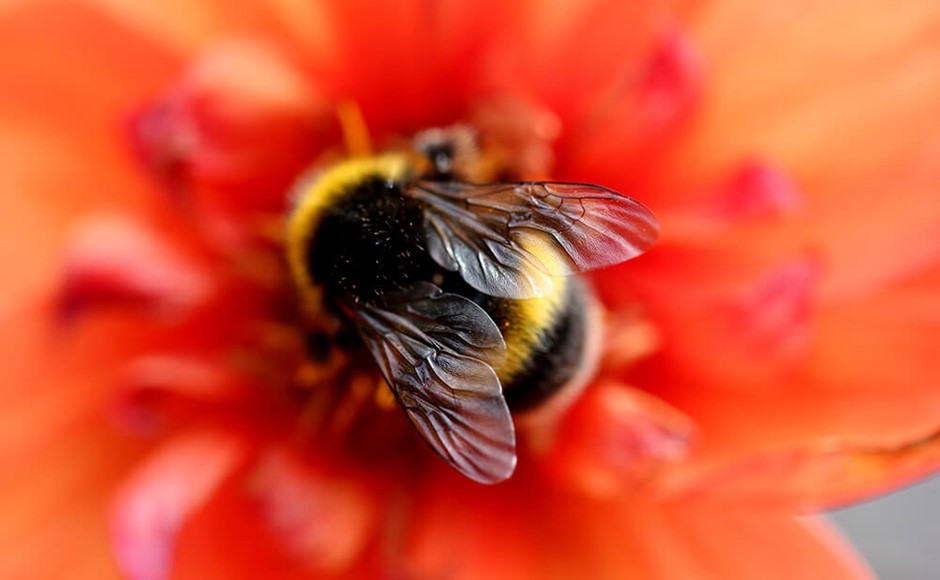 Please follow and like us: