Mindful Coloring Meditation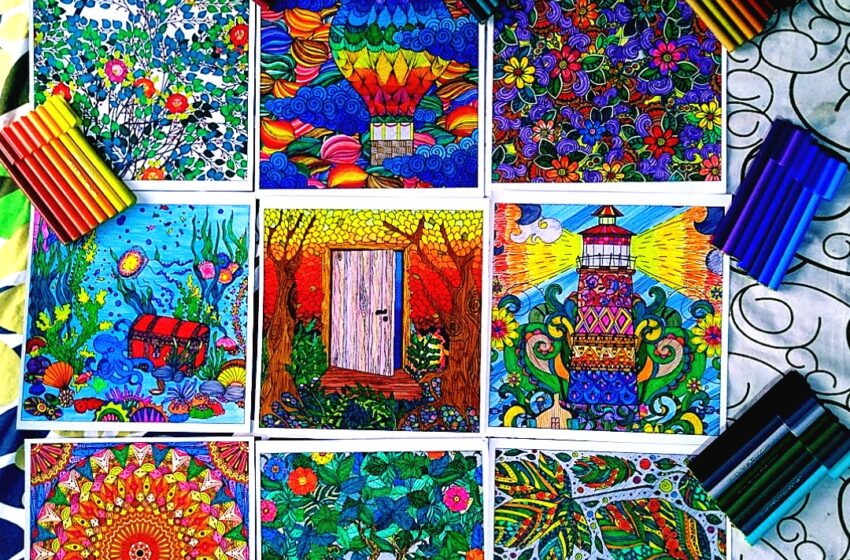 Since time immemorial people are practicing mindfulness. Mindfulness is bringing our awareness to the present moment, right NOW, forgetting the past and the future. Similar to meditation, mindfulness is a very effective way to lower down our random thoughts and bring peace of mind.
Soulful coloring or mindful coloring is one of the relaxing ways to practice mindfulness. It is effectively helpful in lowering down the stress level. It will bring you calmness and relaxation. The fun part is there is no rule. Use any media of coloring – crayons, color pencils, felt pens, or paints. Bring out the artist within you. Do the coloring from your heart, there is no right or wrong. Just de-stress your mind with any doodle or mandala coloring book and enjoy the therapeutic value of this creative process. The intricate designs or patterns of mandala book or any doodle coloring book can shift your focus toward your inner creativity and allowing you to find tranquillity and balance in life. Recharge your heart, soul, and mind with the splash of colors in your life. Coloring is a fun and artistic experience for all ages. Allow your inner child to cherish the beautiful moments of coloring.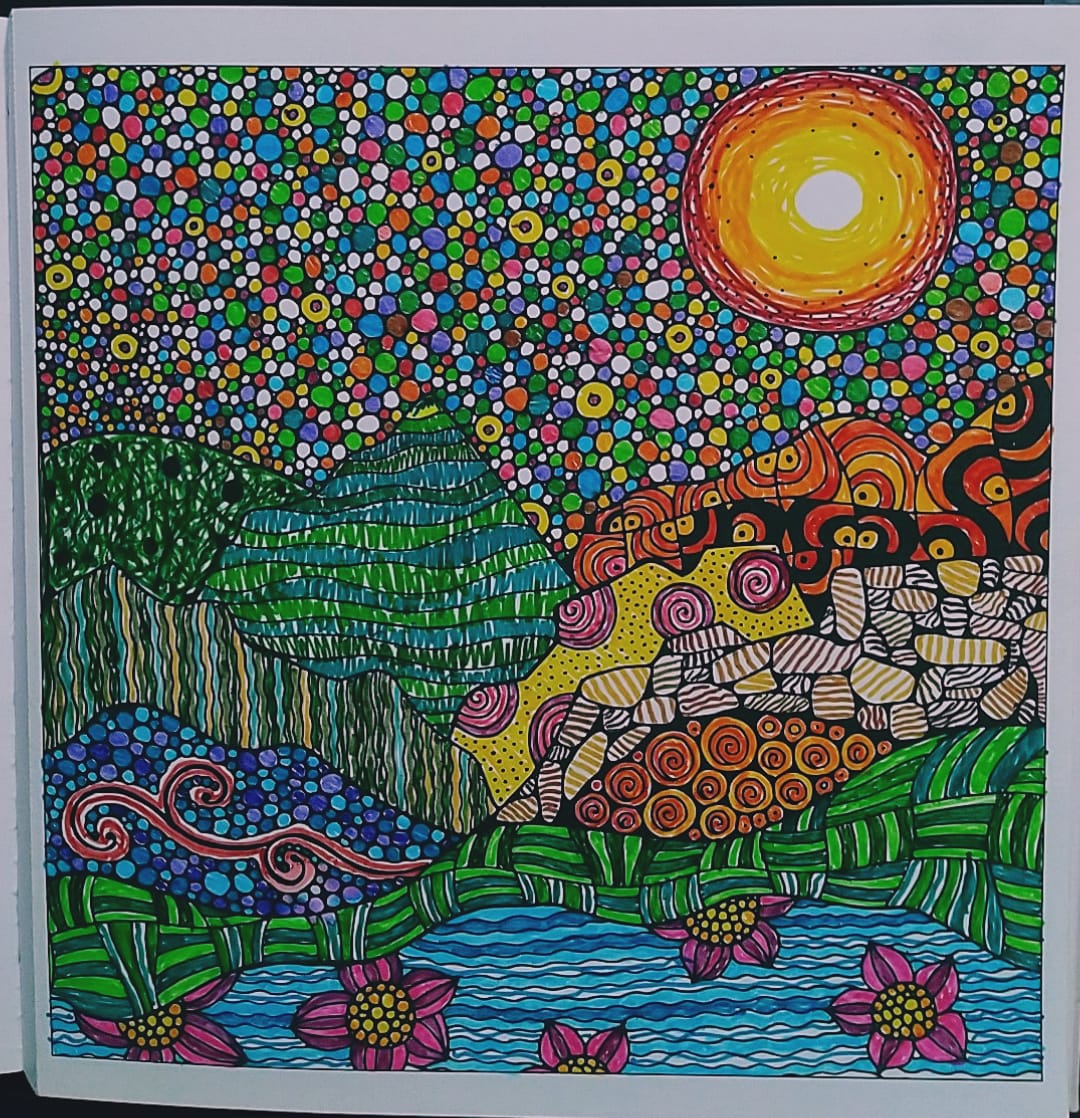 When I started doing this activity, I always used to get involved in the therapeutic coloring so much that I lost track of time. Easily I can spend hours without any electronic gadget around me. Till now I enjoy it thoroughly.
There is an end number of sensory stimuli that prevent us from being aware of 'this present moment. When you get too much stressed out in the hustle-bustle of life, you need to find some "me time". You can start with simple mindfulness activity by bringing your awareness to the present moment. Try out this meditative coloring to relax your mind by soothing your soul with the amazingly therapeutic effect of colors.
NOTE : You Can Check my Mindful Mandala Coloring Books in the Resource section.
Recommendation: Using a non-dominant hand while coloring, is the best way to bring balance to our right and left brain. Our left brain is the logical brain and the right brain is the creative brain. In most cases, in right-handed people, the logical brain or the left brain is more active. When the right or creative brain is equally active then we start getting innovative ideas, intuitions that help us to do smart work as well as increases our decision-making skills. So, it is highly recommended to try out the coloring process, using your non-dominant hand. It will help you to bring out the genius within you.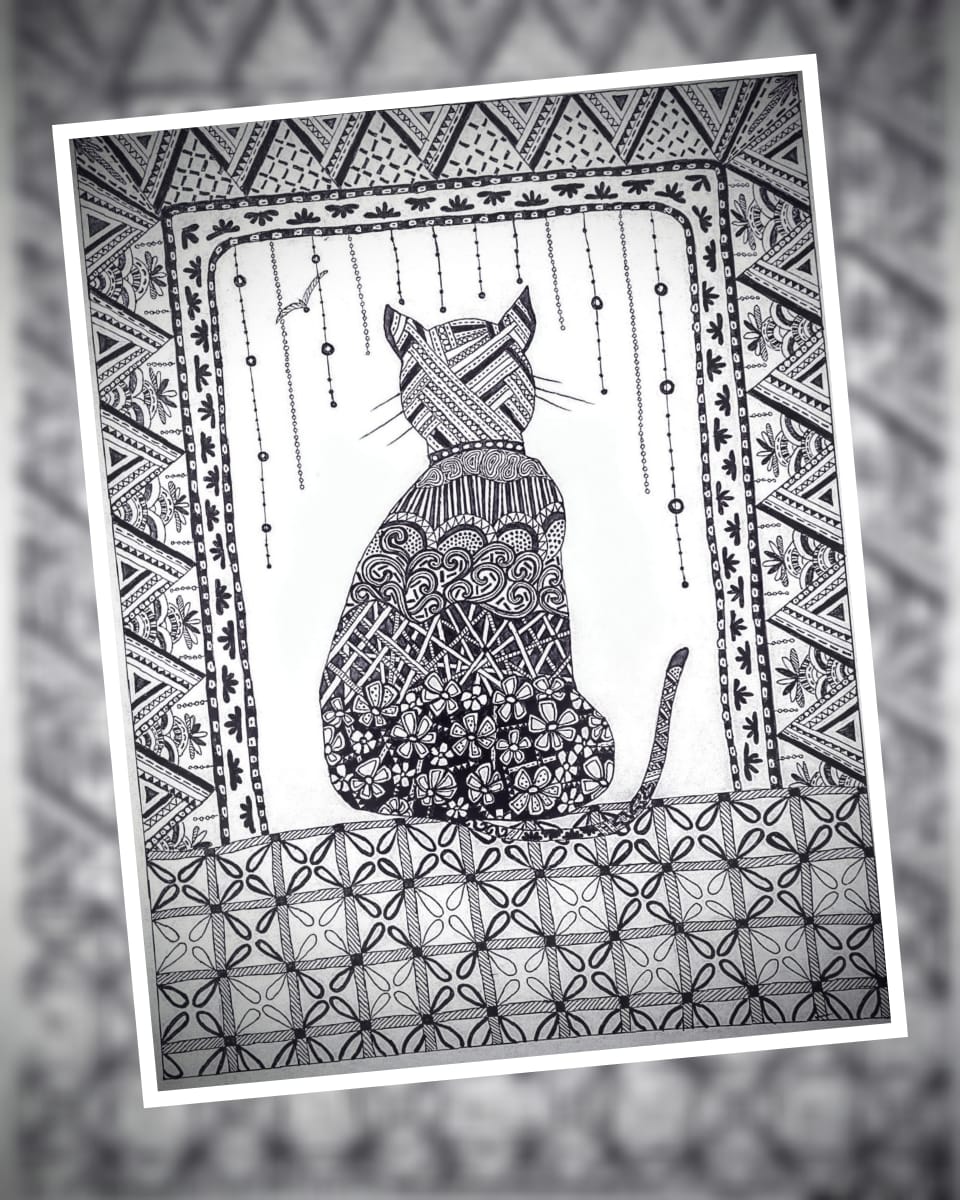 Please follow and like us: