Root Chakra or Muladhara Chakra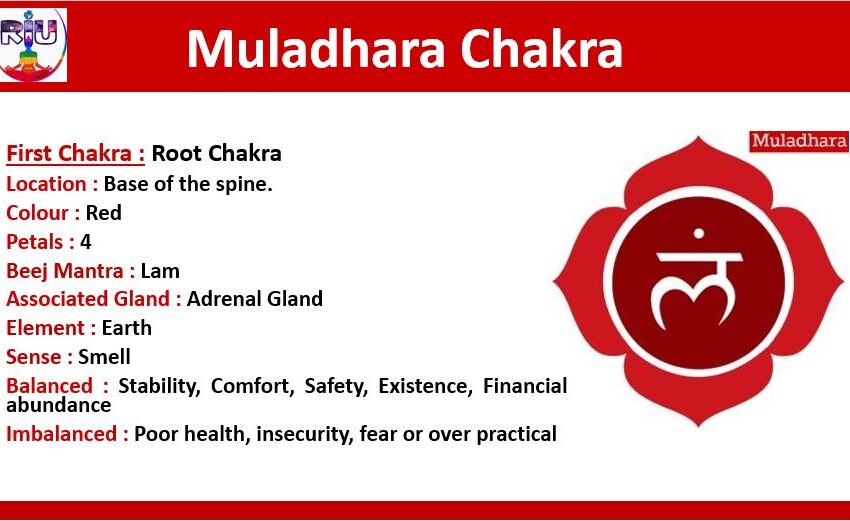 Out of all the seven major chakras or energy vortex, the root chakra or the Muladhara chakra is the first one. The word 'Mula' means 'root' and 'adhara' means 'place'. It is the base chakra. It is located at the base of the spine in the coccyx region. It is associated with the color red. And also associated with the adrenal gland (endocrine gland) and our physical existence. It gives root support.
The sound or beej mantra associated with the root chakra is LAM. It is symbolized by a dark red lotus with four petals. The red color of the root chakra represents energy and development. The element related to root chakra is earth and the associated sense is the smell.
Balanced: When the root chakra is balanced one feels secure, grounded, stable, energetic, and healthy. As it is associated with the physical presence one feels more comfortable, physically fit, and also gets more financial abundance.
Imbalanced: If the root chakra is not balanced one gets health problems, insecurity, fear, anxiety, financial instability, ungrounded, low self-esteem. So, the root Chakra should be balanced to get good physical health.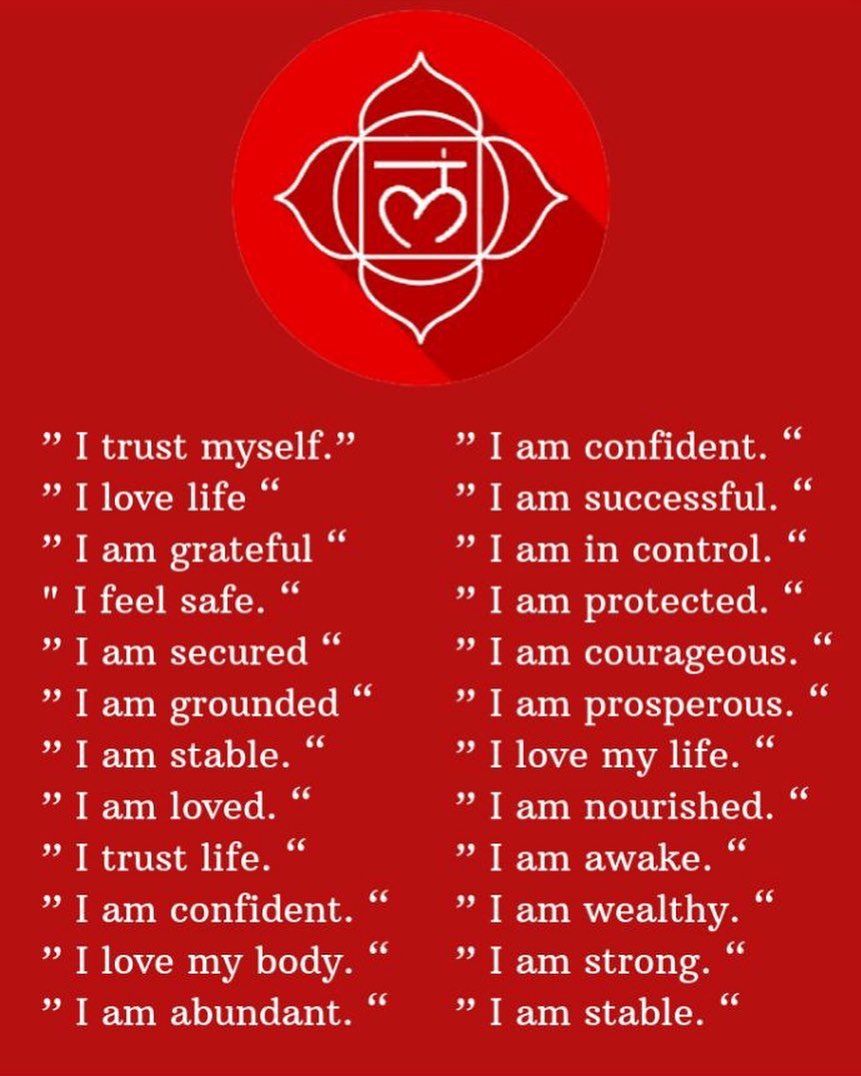 If somebody is facing a lot of health issues related to joints, bones, the skin should heal their root chakra. Even if someone is facing a lack of financial abundance, they should heal the root chakra. If you have huge debt or you lend money to people but do not get them back most of the time or you earn a lot of money but still struggle to survive. Then you must heal your root chakra often.
To bring balance use the healing affirmation: I'm safe, I'm supported, I'm Grounded.
If possible, spend more time in nature. Stay grounded. Walk barefoot on the grass and eat grounded foods like root vegetables, sweet potatoes.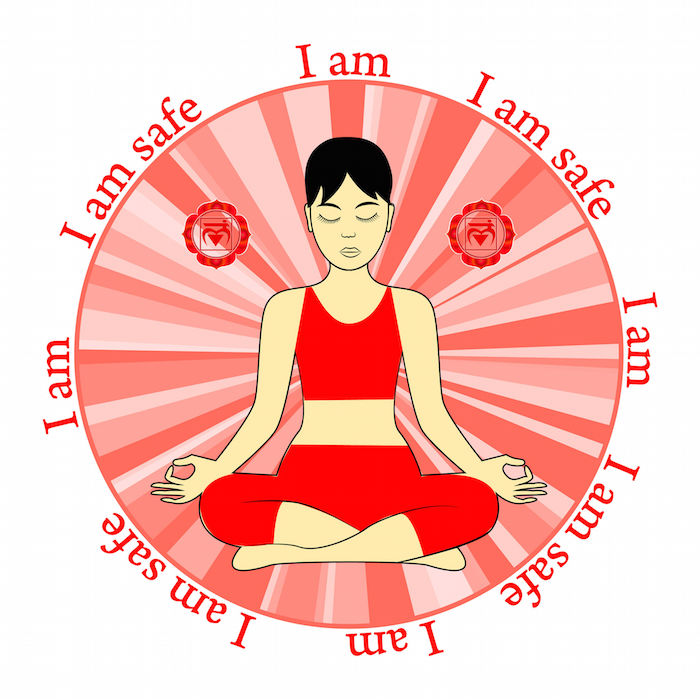 Please follow and like us: