How does Energy Healing work?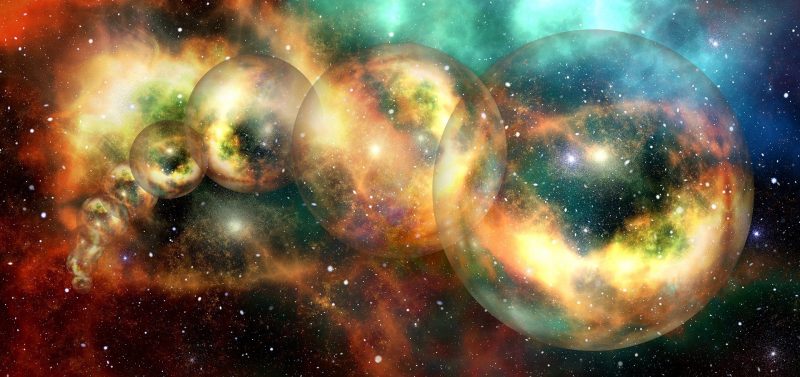 We are all connected
Science has proven the theory that we all are connected. 'Unified field theory' on which many scientists worked including Einstein describes that every single particle in this universe is connected. The main essence of this connection is the quantum field of Energy, which is known as Universal Field or Zero-Point /field. Every single thing is made up of energy, all animate or inanimate objects in the universe. This energy flows from one state and place to another, constantly transforming, and it can't be destroyed. Starting from any living being to any solid matter, every bit and piece of this universe is made up of energy. This energy is connected through the 'Universal Energy Field'. Therefore, we all are connected in this aspect. This universal field is what enables a healer to connect, interact and affect change in people.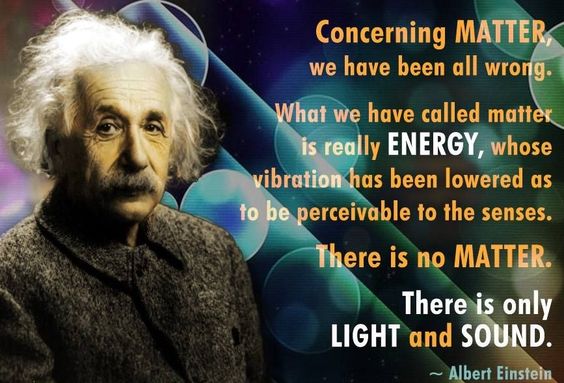 Solid things are 99.9999999999% Empty
Everything in the universe is made out of atoms, which consists of a nucleus that is circled by electrons. The nucleus and electrons together covered only 0.01% of matter, rest is empty. So, all things which seem solid are 99.99% of space. If you go to the subatomic level of a molecule of your own body or any other solid object, there are only 0.01% of matter exists. But they move so fast that, it seems like a solid object. However, this space is not really empty, rather it is filled with energy in the form of waves and quantum fields.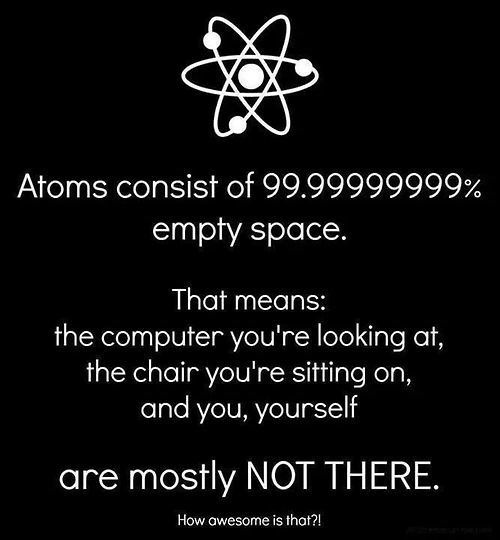 Matter as moving particles can take denser form like bones of the human body or a building. And also, can take a loose form like a feeling or thought. The never-ending movement of the subatomic particles of atoms creates its own energy field and thus, they hold together to create an atom. The presence of this energy creates a continuous vibration at a subatomic level of any living or non-living object.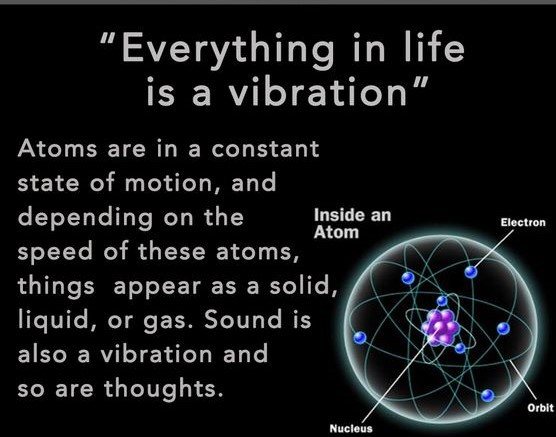 Everything is vibrating
Now, we know that all objects are vibrating at a certain frequency because of the presence of energy in them. You, me, the device where you are reading this, every single living & non-living thing is vibrating. The things which vibrate at a higher frequency gives "good vibes" and the one with lower frequency gives "bad vibes".
Have you ever noticed that sometimes in a place full of people having arguments, you feel heavy energy and want to leave that place? Sometimes a room full of people in joy brings the same vibe to you. And sometimes just walking alone on a beach with a light breeze gives you good vibes? This is due to the salt (a natural energy cleanser) and moving air the beach vibrates at a higher frequency.
Energy shift brought changes in Thoughts
As I mentioned before, we are all connected, influencing each other with every thought, word, and deed. Because of this interconnected nature of energy, a slight shift in the subtle energies can bring about a huge change in the concrete world. These changes can be brought about in simple activities, such as adopting a new belief or perception, following an intuitive hunch, or rethinking a decision.
This is the reason, now the scientific community can fill up the gaps and explain why ancient practices like prayer, meditation, intuition, and different forms of holistic healing seem so miraculous. When you work with the very substance of life, endless possibilities to heal are available to you.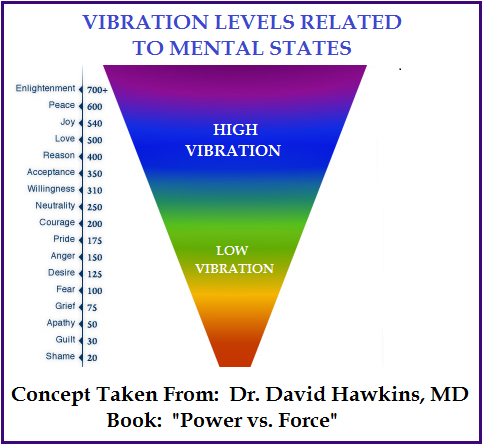 Resonance and Entrainment is the reason of Healing
Two tuned musical instruments say an Italian instrument, mandolin and a violin are taken into consideration. If note D is played in the violin then that would also vibrate the D string on the mandolin. Things that can vibrate at the same frequency, require very little effort to transfer energy from one to the other. When two systems oscillate at different frequencies, an impelling force called resonance exists which causes the two to transfer energy from one to the other.
Do you know if two pendulum clocks are mounted on the same wall with their pendulums swinging out of phase to each other, after few days both the clock pendulums will move in sync? This is called entrainment, a process that allows two closely tuned devices to coordinate their movement and energy in a rhythm. This phenomenon happens in nature now and then. With little awareness, we can easily observe it. In many parts of the world, on warm nights, fireflies gathered in a tree will light up by accident. They'll both switch on and off their lights in a coordinated manner. This appears to work with biological systems too.
A very common and simple example of this is, when you listen to a sad song or any cheerful song your mood too changes accordingly. Suppose you are in a sad mood and you are listening to sad song, then you feel a strong bond with the music. All this happens because of entrainment. Your frequency of thought vibration responses to the frequency of the vibration of the music.
When two things vibrate through resonance and entraining at different frequencies, two things can happen. Either the lower vibration will come up and the higher vibration will come down, or they will meet in the middle. When a healing practitioner provides the resonant energies that will help others to heal themselves. A practitioner holds a tremendously powerful harmonizing energy and matches that vibration to the client. The person's inherent body knowledge consuming the energy will do whatever the body finds helpful to promote healing.
It is a holistic practice that activates the body's subtle energy systems to remove any energy blockages in the body. The body's inherent ability to heal itself is stimulated in energy healing.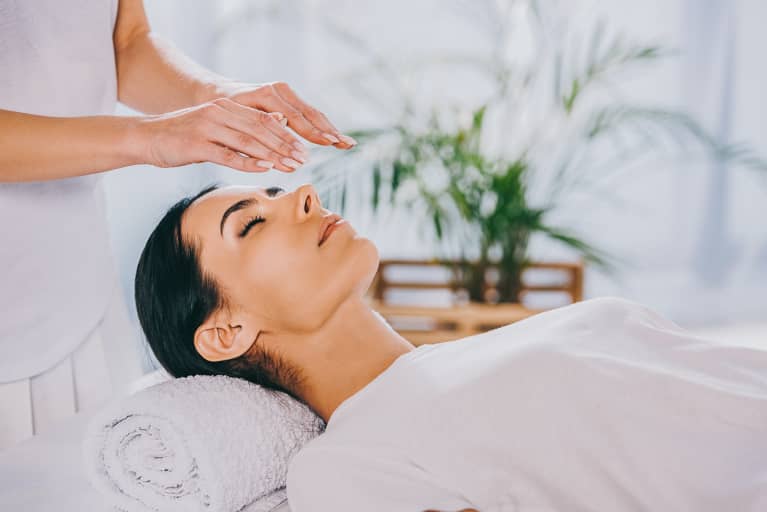 It is a complementary modality that shouldn't exclude any medicine you may be taking. Energy healing will help you to recover faster and also acts like magic to reduce any kind of a pain in the body. An energy healing session is the best way to feel more relaxed and well-balanced. If you haven't tried yet, just go for at least one energy healing session. Who knows? Your perception might get changed.
Please follow and like us: