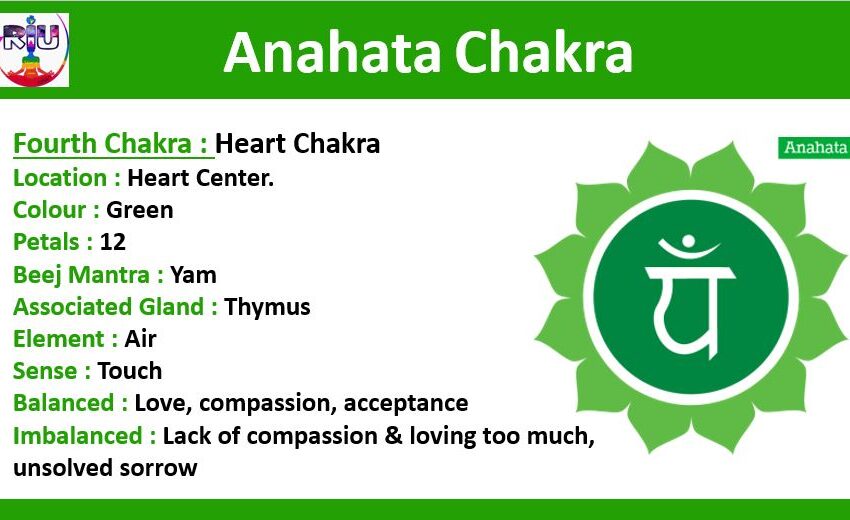 The fourth major chakra among all the seven major chakras or energy vortex is the Heart chakra or Anahata chakra. The word 'Anahata means 'unstruck'. It is located in the spine at the eighth cervical vertebra or center of the chest, just above the heart. It is associated with the green color. And also associated with the heart, circulatory system, lungs, and thymus gland. It is the center chakra and acts as a bridge between the higher and lower chakras.
The sound or beej mantra associated with the heart chakra is YAM. Anahata chakra is symbolized by a green-colored lotus with twelve petals. The green color of the heart chakra represents purity, love, and compassion. The element related to the heart chakra is air and the associated sense is touch.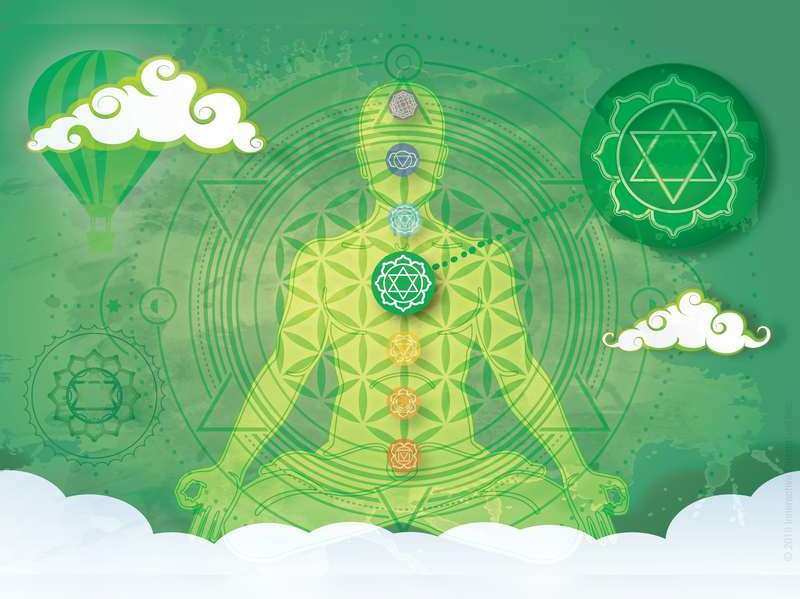 Balanced: When the heart chakra is balanced one feels happy, loving, peaceful, joyful, compassionate, serenity, empathetic, open-hearted, trustfulness, emotionally balanced due to the nature of acceptance and tolerance. It is related to unconditional love, peace, harmony, appreciation, gratitude, and forgiveness.
Imbalanced: If the heart chakra is not balanced one feels loneliness, demanding, critical, jealous, lack of empathy, holding grudges, trust issue, intolerant, heart and lungs problem, asthma, allergy. It may also cause high blood pressure, upper back, shoulder, arm, wrist pain.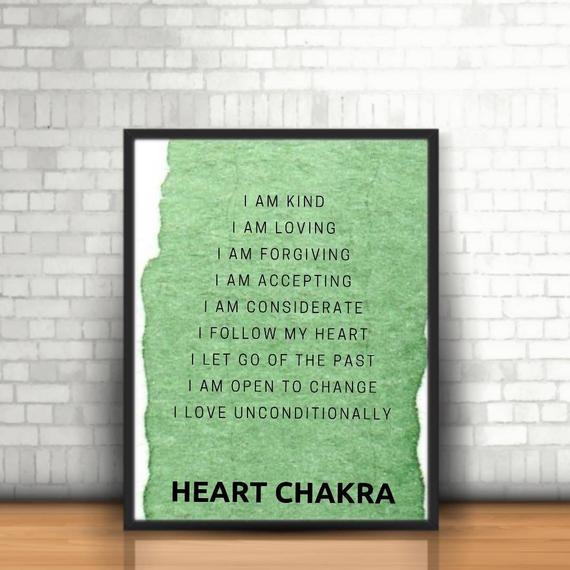 To bring balance in the heart chakra use the healing affirmation: I love myself, I am compassionate, I am at peace, I give and receive love unconditionally.
You can also connect with the air element. Spend time outside in a windy place like a mountain cliff, seashore. Eat food that is naturally green in colors such as green apple, spinach, broccoli, cucumber, green bell pepper, wheatgrass, avocado, kiwi, limes, and food rich in vitamin C. Also, meditate on heart chakra or green color for 3-5 minutes.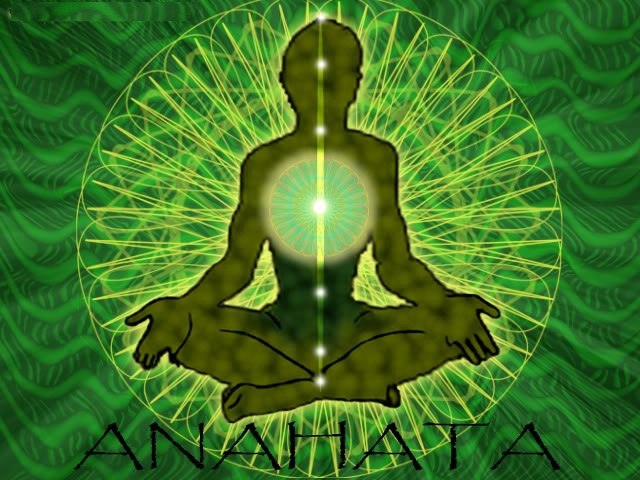 Please follow and like us: