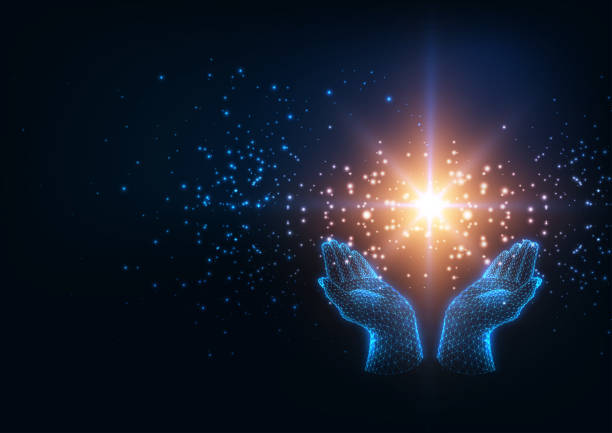 All of us feel the energy but without any awareness. What if I tell you that knowingly or unknowingly almost every day you generate an energy ball by rubbing both of your palms. This is the reason after rubbing your palms when you keep it on any part of your body or your eyes, you feel the warmth that relaxes you.
Let's do a simple exercise to feel energy instantly.
Phase 1: Creating Energy Ball
Find a comfortable and quiet place.
Sit in a relaxed position.
Breath in and out slowly and deeply 3 times.
Now gently rub your palm for 10 seconds. It activates your palm chakra. What do you feel? Is there any tingle sensation?
Move your palms a few inches away and hold them in a cup shape facing each other. Keep them around 1 to 2 feet apart from each other.
Now, gently bring them close. What do you feel?
Do you feel any magnetic push and pull? Feel the bounce-back sensation on your palm. Can you feel it?
It seems like a rubber ball is pushing your palms away from each other.
There is an energy field or energy ball within your hands, now.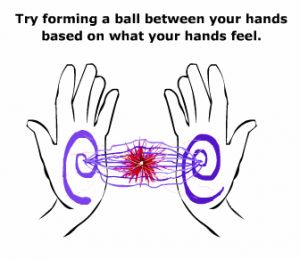 You have learned how to make an energy ball, now you'll be able to use it wherever you want to give positive energy.
Phase 2: Giving more power to the Energy ball
Now, as you are holding the energy ball within your hands, close your eyes and imagine a green light coming out of your heart and going into the energy ball.
Now imagine your energy ball is growing big, surrounding you.
Slowly it is growing big enough to cover your locality, then the city.
Imagine it is growing bigger covering your country and the whole world.
Now it is big enough to cover the whole Universe.
Send your Love to the Universe by saying "I'm sending my love to the universe. Thank you for accepting and spreading my love."
Before we use the energy ball, we must return to the universe by spreading our love. Remember, when you give, you receive. This is the law of the Universe. When you breathe in, before that you need to breathe out. So, always we should give back to receive something. And when we give, we receive double.
How can I use the energy ball?
There are several ways to use the energy ball to send the positive energy to yourself or someone else or a situation. Below I've described a few of them.
It can be used to reduce any kind of a pain in the body:
Suppose, you feel a severe headache. Make the energy ball and give the pure intention of love, gratitude, forgiveness. Use four Magic Words. Just, say 'sorry' and 'please forgive me' for ignoring or overburdening the head. Now, say 'thank you' for relaxing your head and keeping you perfectly healthy and energized. At last, say 'I Love You'. Then place the energy ball on the particular portion of the head where there is severe pain. Observe the pain-reducing.
It can help re-energize the body when you feel exhausted:
When you feel very tired and exhausted follow the same procedure and place the energy ball on your stomach, below the ribcage. Here is the place of Manipur chakra or Solar Plexus Chakra which is the battery charging point of the body. While giving intention to the energy ball use a positive affirmation with 4 magic words, such as, 'I'm feeling completely relaxed and active. I'm more productive. Sorry, please forgive me, Thank you so much and I love you.'
It works like a wonder. But you also have to have an unshakeable faith in it. If you apply this technique with doubt in mind, then the result will be doubtful too. Open up your mind to explore the miracle. Who knows? One day it might become a part and parcel of your life.
You can use the energy ball to heal your pets:
If someday you feel that your pet seems very dull and not feeling well. Try to send the energy ball to their body. Create the energy ball and give heartfelt intention with love to heal your pet. Don't forget to use 4 magic words. Give positive affirmation saying, 'my pet is very healthy, active, energetic, and playful'. Send some love to your pet with an energy ball and observe the positive change.
In case, there is a severe health issue, definitely consult a vet. Along with that send an energy ball to speed up the healing process.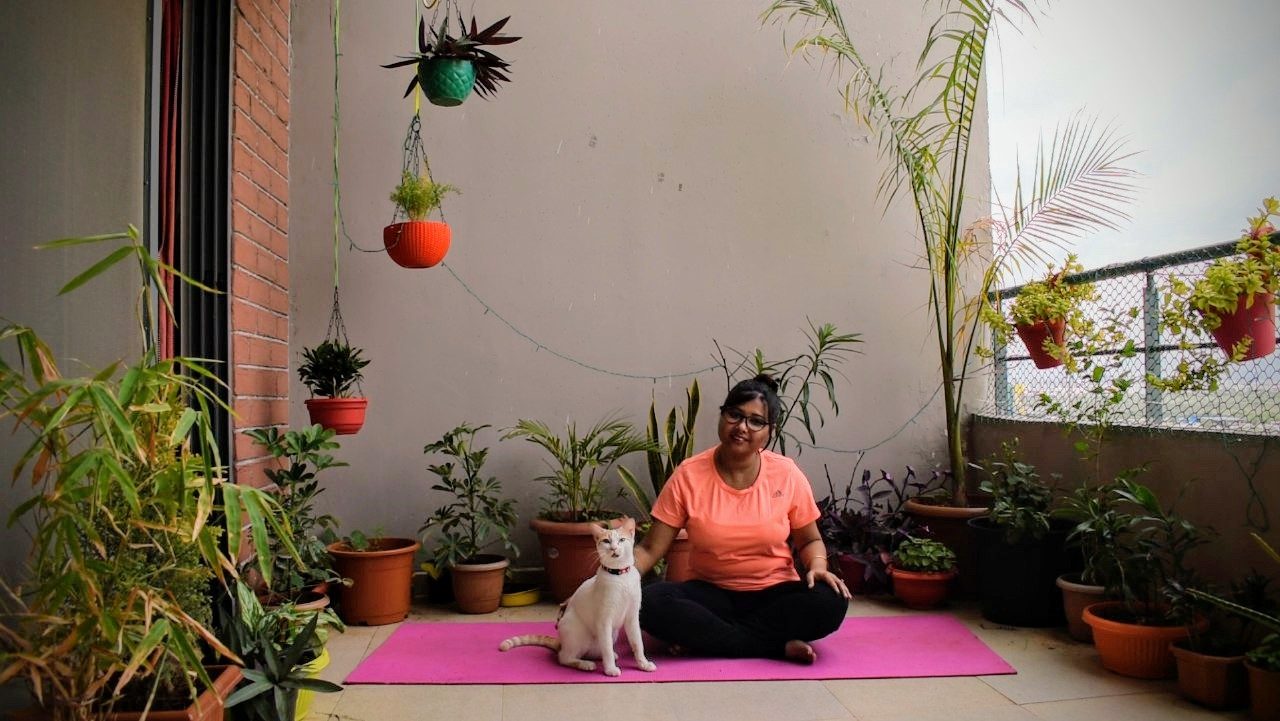 It can also be used to manifest an instant goal:
You will feel like a magician when instant situation handling using the energy ball will become a part of your life. Just create the energy ball and give intention with a positive affirmation. Imagining the situation in mind, pass the energy ball to that situation. Don't bring any negative thoughts and keep on giving more positive energy till the last moment wishing "I pray for the highest good for all". If it is meant to happen, then definitely it will work. Remember to be grateful and thank the universe for the manifestation of your goal. Do not be disheartened if you do not achieve your goal. Remember to have faith and when the time is right you will achieve it.
But remember it always works for the highest good for all. If you try to manifest something negative or try to harm others, then it'll not work.
Give yourself a layer of protection using the energy ball:
Create a powerful energy ball using the above technique. Now imagine the energy ball is getting bigger covering your whole body. It has taken you inside an energy bubble. Say thank you to the energy bubble for protecting you. Whenever you are going out, you can give protection to yourself as well as your mode of transport. You can use this protection for your near and dear ones too.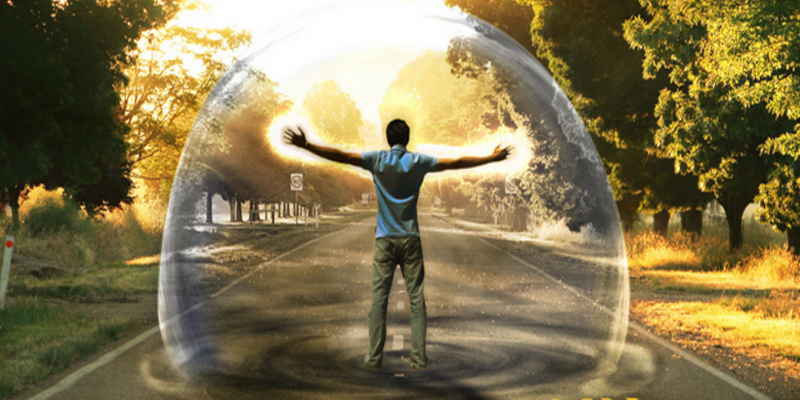 With healing attunement, this energy ball becomes more powerful and creates wonder. As I mentioned before you have to have an open mind to explore the magic of the energy world.
NB. The attunement process is tuning a person to the universal life force so that he can channelize the energy wherever required.
Please follow and like us: