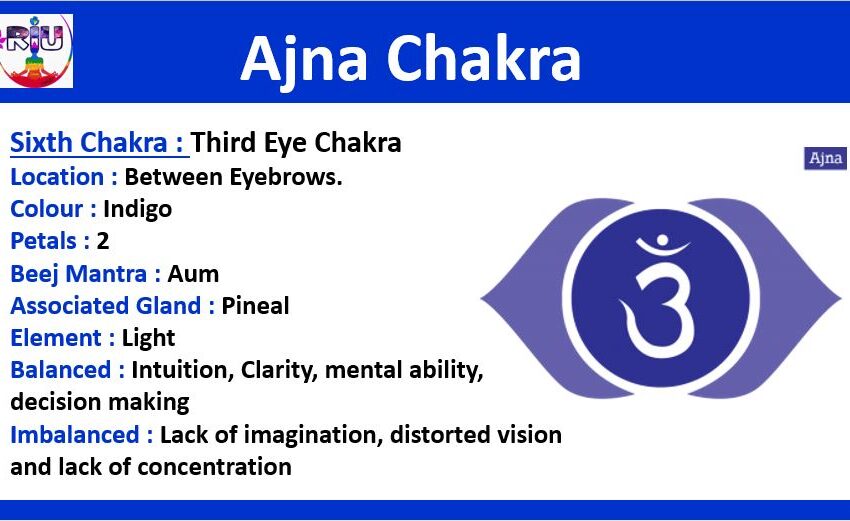 The third eye chakra or the Ajna chakra is the sixth major chakra among all the seven major chakras or energy vortex. It means 'beyond the wisdom'. It is located between the eyebrow center in the mid-brain region. It is associated with the indigo color. And also associated with the mid-brain and pineal gland. It is the center of intuition, perception, and consciousness.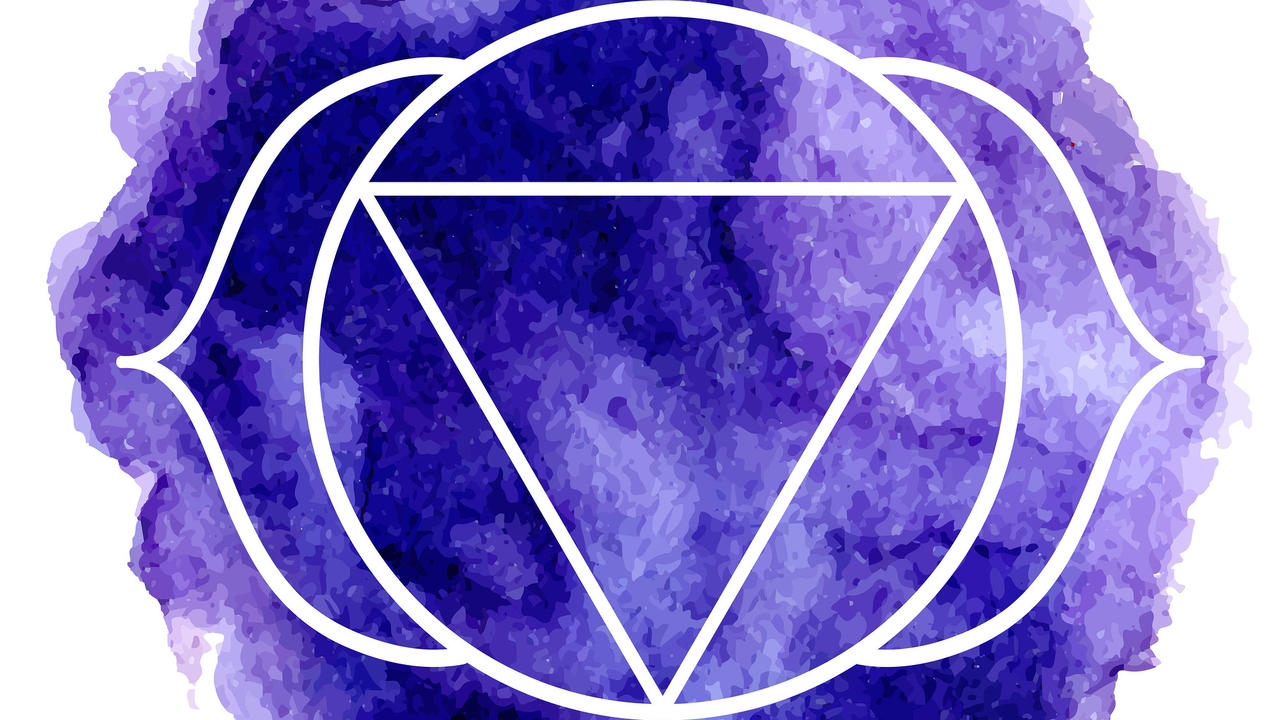 The sound or beej mantra associated with the third eye chakra is AUM. The third eye chakra is symbolized by a silver lotus with two petals. The indigo color of the third eye or Ajna chakra represents great devotion, integrity, deep sincerity, and wisdom. The element related to the third eye or Ajna chakra is light and the associated sense organ is the mind. Ajna chakra is the center of wisdom and clarity. The three nadis: Ida, Pingla, and Sushumna meet at this point.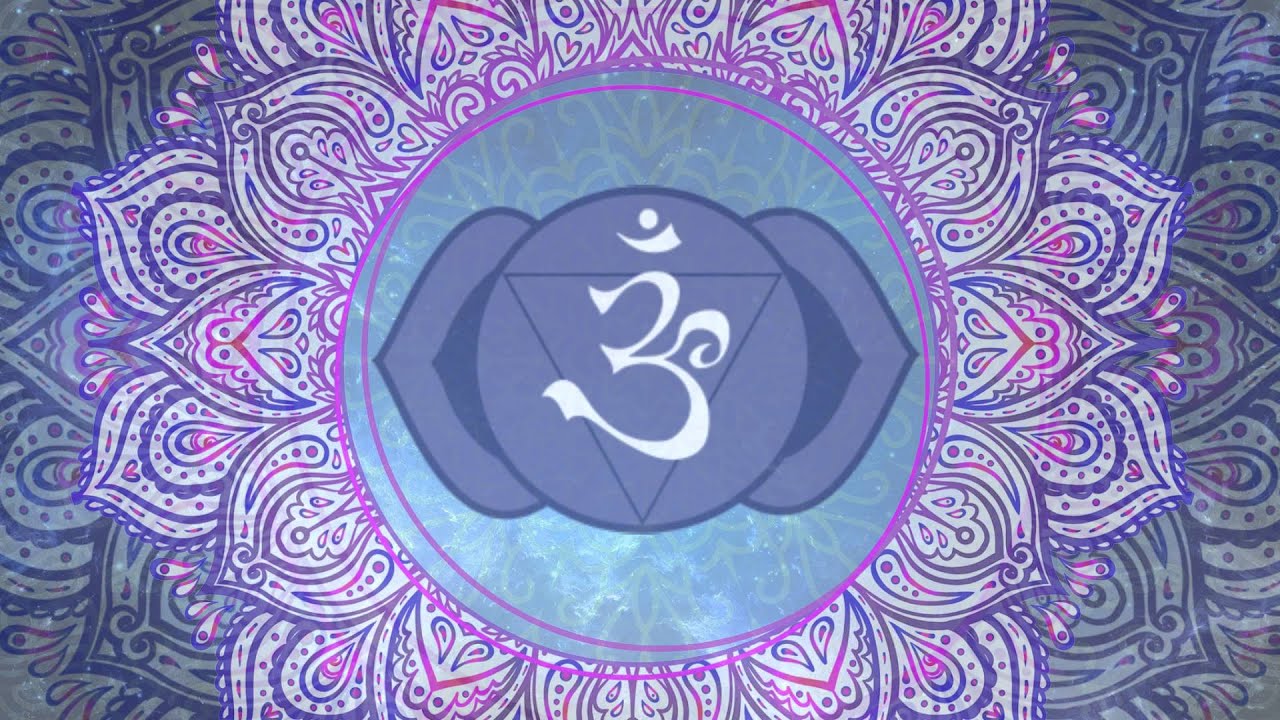 Balanced: When the third eye chakra is balanced one becomes intuitive, perceptive, guided, spiritual, and gets mental strength, clairvoyance, good vision, bright dreams.
Imbalanced: If the third eye chakra is not balanced one feels a lack of intuition and imagination, manipulative, panic, fear, nightmares, delusions, vision and eye problem, migraine.
To bring balance in the third eye or Ajna chakra use the healing affirmation: I am intuitive, I am calm, clear, and focused. I am insightful, all that I need is within me.
You can also connect with the light element. Meditate outside in natural sunlight. Eat food that is naturally purple and indigo in colors such as purple grapes, blueberries, cacao, purple cabbage, eggplant, etc. Also, meditate in between the brow, keeping the eyes closed or on indigo color for 3-5 minutes.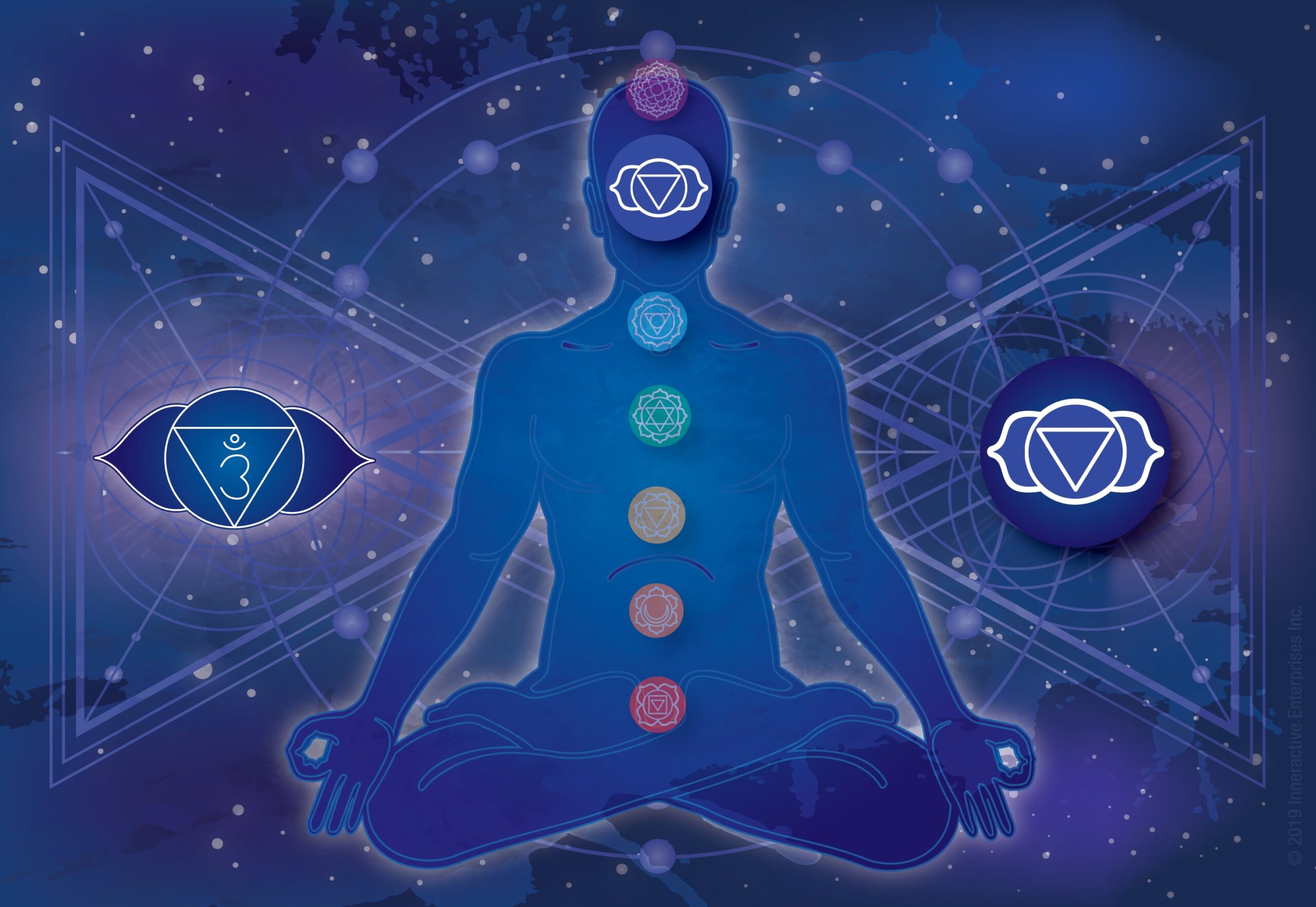 Please follow and like us: