Healing Animals Through Energy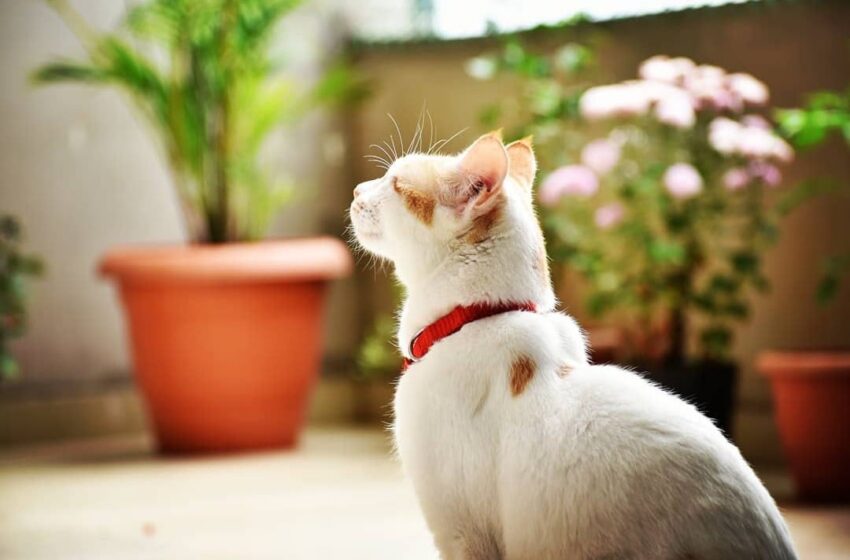 Today I am going to tell you a story of a Cat. It was the month of March. My manager who wanted to adopt a cat took me to a blue cross adoption center. I had no interest in any pet adoption. I just went there to accompany her. The Blue cross society was located in a farmhouse. It was large and spacious. There were a lot of dogs and cats who were rescued and treated there. We had read an ad on Facebook about a litter of kittens, who's mom went missing and were up for adoption. My manager wanted a playful kitten so we were looking for an energetic one.
From the corner of my eye, I saw a timid little cat sitting in the corner of the room and staring at the chaos in front of her. She did not want anything to do with the jumping, playing or the human who was checking her siblings. It seemed odd to me as all the other kittens were enjoying as kittens do. I noticed her for some time she seemed to be in pain and was breathing heavily. I asked the caretaker "Why is she all alone". The reply shook my core. The caretaker said, "Someone had thrown the kitten and she was injured, moreover she had asthma". He also said, "Let her be alone Sir… doctors say she won't survive more than a week". I was heartbroken, how can someone be so inhumane.
I approached her with a treat. She did not notice me first, and then as soon I caught her attention, she started moving away. I stopped. I stood at the spot bent down trying to coax her to come to me. I waited for 20 min. She kept looking at me and me at her. However, alas still no luck. In the meantime, my manager had already decided on the kitten she wanted to adopt. She wanted to proceed with the formalities, without hesitation, I just said I wanted to adopt this injured kitten, but I wanted her to keep it a couple of days. She Agreed.
Therefore, Sherry came home with Nutty.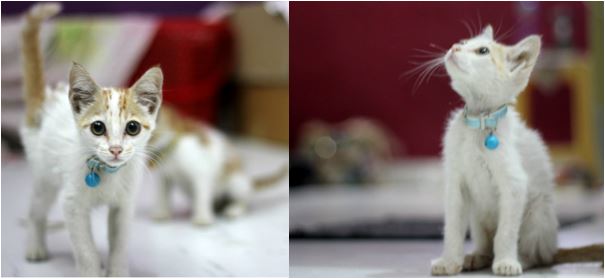 My thought when I brought her, even though she has limited time she will have a loved-filled happy time for the time she had left. Taking care of Sherry was tough. After 2 days, I brought her to my home. I took her to the vet; he gave her some medicine for her asthma as her wounds had healed, she did not need any other medicines. She was very special. She always wanted her space. However, she also needed love. She was always used to talk to me. She was always there when I was sad. Although due to her asthma she could not be a mother. But, when we got Meemaw, she loved him like her son.
She lived for 7 years. She did whatever a cat was supposed to do, hide inside boxes. Loved many treats. Sunbathe on her cat tree. She hated baths. She slept with her tongue out. Climb on top of doors.
Everyone tells me that you loved her hence she survived for 7 years. However, I believed that it was the positive energies that gave her a healthy happy life. I use to tell her every day you are a happy and healthy cat. I used to sing to her and she used to sing back.
There is a study done by MIHO NAGASAWA (Japan, 2009), which shows that when humans stroke their pets, it has a beneficial effect, his colleague SHOHEI MITSUI (2011) has conducted a study which has proven that oxytocin is released by dogs when they are petted by their owners. When we stroke our pets, we do it with a positive feeling in our hearts, and that feeling transpires in the energies we pass on to our pets. There is a dog burial in Germany, which dates back to 14200 years. Moreover, after sharing, such a long history with pets, we do get affected by each other's energies.
All living beings are governed by the same chakra system. What differs is the placement of the chakras. You can see this in the image below. The basics remain the same.

So, you can basically touch and align the energy in all living beings. It basically ensures that the pet's energy is balanced and flowing properly and when you continuously practice this healing technique it will also show you if the pet's energy field has any blockages or stagnant energy.
So, I have mentioned below some steps, which you can try at your home.
Please refer to the following link on how to feel energy.
HEALING Process
Take your index finger right hand and do small circular motions throughout your left palm. (The touch should be very mild). You will feel a tingling sensation when doing this motion. This will allow you to channelize the energy around you, and make your hand a medium for the energies to flow. Perform this on both your palm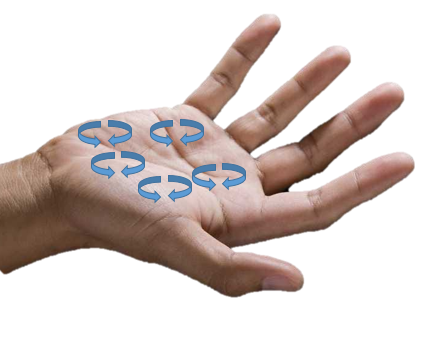 Now lift both your palms towards the universe and ask the energies to flow from your hand.
Some of you may feel the tingling sensation being amplified.
Now place your hand on your pet. (Position will depend on the area where your pet feels discomfort). E.g. if eating disorders, motion issues we should concentrate on the solar plexus or the back of your pet.
After placing your hand, you will need to provide affirmation to the universal energy. Reiterate by saying "Thank you, universal energy, for energizing my pet. He/she is healthy and happy; He/she is playing & jumping around".
Do this as long as you can.
NOTE: There is no script to this, speak what comes from your heart. However, the trick is to mention it in such a way that your pet is already healthy. They are doing what makes them happy. Avoid any negative thought process. E.g. – Do not mention he is not feeling pain (this is a negative word) anymore. Rather say, "My Pet is healthy and happy".
With the help of these techniques, you will calm your pet, they will feel comfortable. This does not mean do not visit the vet. Please do so as there could be a need for medicine. However, if you do this daily, the no. of times you will need to visit the vet will be less. The beauty of this is, even when you are away from your pet, you can perform this. You just need the power of visualization. Everything around us is energy, and energy is everywhere. You need to allow the energy to connect to your pet and heal them.
It's time, we show our pets some unconditional love.
Happy healing.
– Ayan Sen
Please follow and like us: