DIP Diet for a Healthy Body and Mind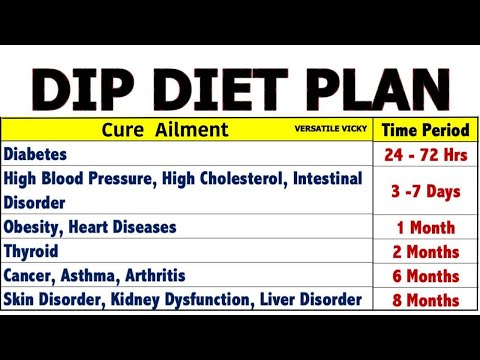 Here comes the most effective DIP diet prescribed by Dr. Bishwaroop Roy Chowdhury (Ph.D. in Diabetes). His diet plan is followed by lakhs of people throughout the world. It is really effective and gives you a healthy body. You will say no to disease, doctors, and drugs if you start following his diet plan. It has the potential to cure all lifestyle diseases, such as heart disease, diabetes, hypertension, obesity, thyroid, including cancer.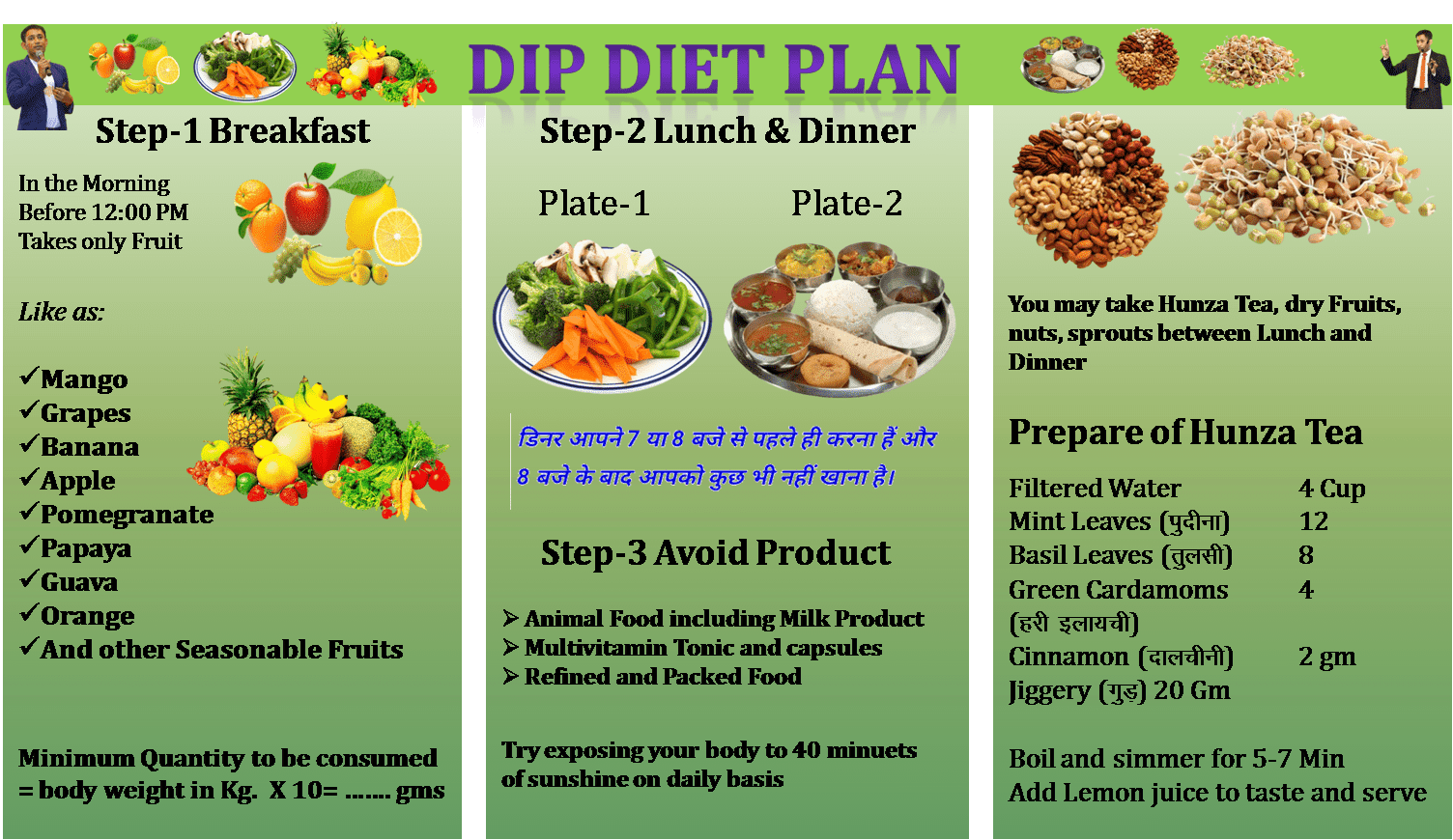 His DIP Diet (Disciplined and Intelligent People's Diet) is as follows:
Breakfast: Eat a plate full of different seasonal fruits as breakfast till noon. It can be any seasonal fruit, even if you have diabetes. The minimum amount should be your bodyweight x 5 = _ gm. If your weight is 60 kg. Then minimum 60 x 5 = 300 gm fruits you need to take. But you can eat fruits as much as you want. Do not eat any cooked food or milk with the fruits.
Lunch and dinner: In lunch and dinner take 2 plates. The first plate should be full of salad. Cucumber, tomato, carrot, sweet potato, green leafy vegetables, beetroot, etc. Don't add mayonnaise or any milk product. Add a pinch of rock salt or a little bit of black pepper. Except for tomato, don't add any fruits. Again, the minimum quantity should be your bodyweight x 5 = _gm. after the But you can eat as much as you want. It will work as an appetizer.
The 2nd plate should be normal home-cooked food. Initially, you may feel stuffed after eating the first plate. Once you are habituated with the diet you will be able to consume both plates easily.
Don't eat any fruit except tomato along with your cooked meal. Try to eat dinner by 8 pm. And maintain a gap of 12 hours for the next consumption of food. That means if you finish your dinner at 8 pm then next day morning take your breakfast at 8 am. This will give rest to your digestive system to work at its optimum level.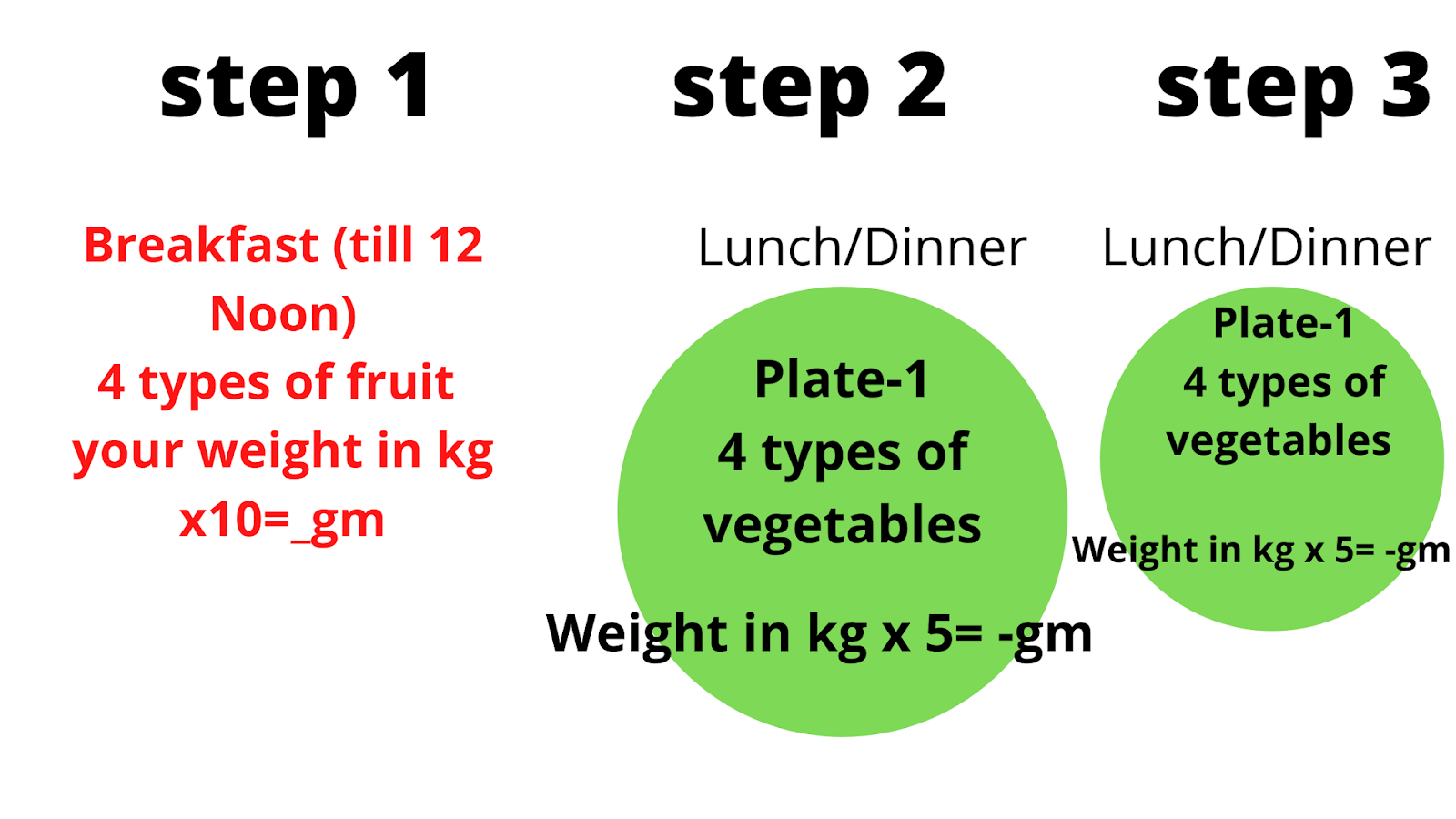 Snacks: If you feel hungry after 3-4 hours of your lunch, then again you can eat fruits on empty stomach. You can eat soaked nuts, sprouts.
Drink coconut water. It's rich in essential electrolytes. It gives you a mineral and also strengthens your immune system. It's great for heart health, digestion, kidney function, blood pressure, etc.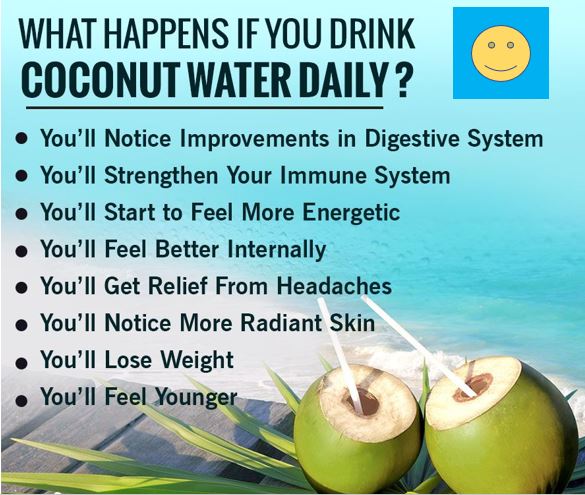 You can make herbal tea (Hunza Tea) at home with mint/pudina (3 leaves), basil/Tulsi (2 leaves), 1 green cardamom, 1 stick cinnamon or a pinch of cinnamon powder, half teaspoon grated ginger, a few drops lemon (optional), and a small piece or 1 teaspoon jaggeries. It helps to reduce weight, inflammation, raises hemoglobin, boosts immunity, and controls blood sugar. It has antioxidants and also anti-aging properties.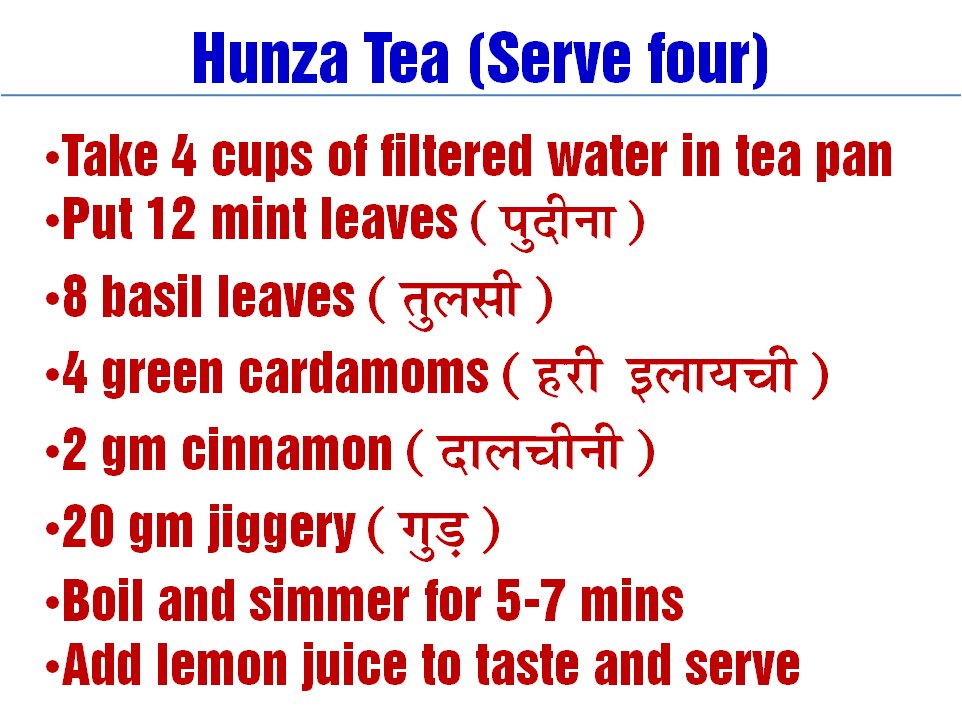 Sunshine (40 min): Every day you must get some sunlight at the time of sunrise or sunset. 40 minutes of sunshine is great for your health to get rid of fungus from the body.
Things to avoid: Dairy products and animal food should be avoided. Any packed or refined food should be avoided. Avoid drinking tea or coffee especially before lunch or dinner.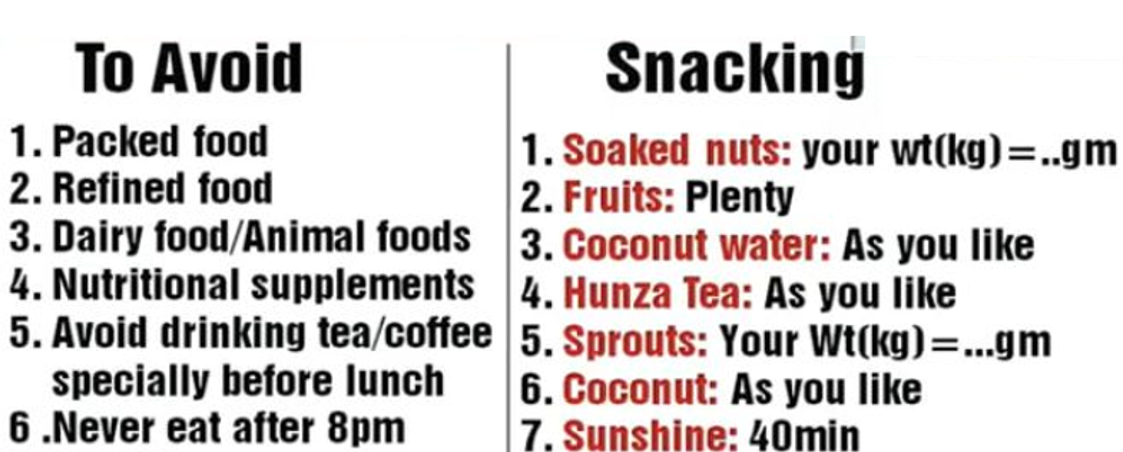 Please follow and like us: