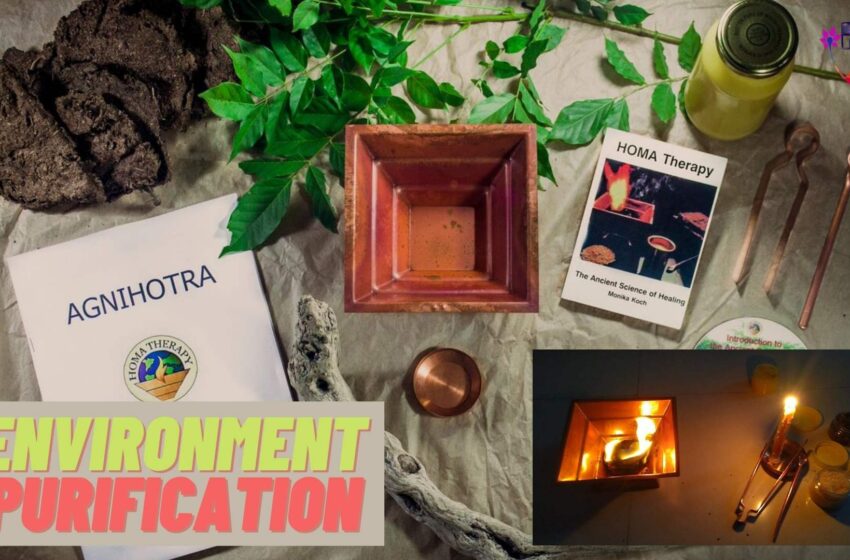 Agnihotra Homa is a Vedic practice. It is a completely scientific way to purify the environment. According to Vedic teaching, it attracts, balances, and harmonizes the prana, the vital energy. Many scientific studies have shown, Agnihotra homa is a great environment purifier and helps to cure many diseases as well. When the Agnihotra homa is done at the correct time with the correct ingredients, it brings harmony. Many people including a German research scholar Ulrich Berk have done a lot of studies on Agnihotra homa therapy. G. R. Pathade and Pranay Abhang from the Dept. of Biotechnology, Fergusson College, Pune, India researched scientific study of Vedic Knowledge of Agnihotra. They study the Agnihotra fumes, Agnihotra Ash, and different components of Agnihotra.
The study shows performing Agnihotra reduces the pollutants from the air. It also reduces the virus, bacteria, and fungus in the environment. According to Dr. Berk, Agnihotra can also be a powerful tool to combat the coronavirus.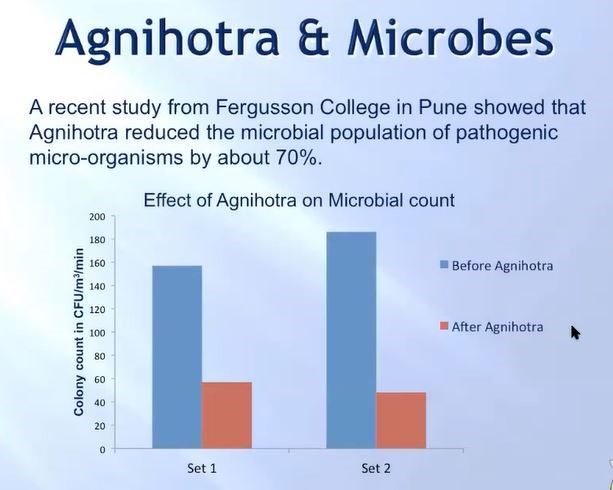 It helps to cure respiratory diseases such as asthma and chronic bronchitis. Many scientific studies and testimonials have clearly shown that the regular performance of Agnihotra reduces stress, fear, depression, and anxiety. It also helps to bring the blood pressure to normal and strengthens the immune system as well. In addition, it is found that the Agnihotra ash has medicinal value and has proved to cure rectal cancer and skin diseases.
Nowadays Agnihotra homa farming is also getting popular. Studies have shown if Agnihotra is performed twice in the farming land, then the fertility improves and at minimum cost the increase in crop yields. Because, Agnihotra treats the atmosphere, the soil, the plants, pests, and disease problems.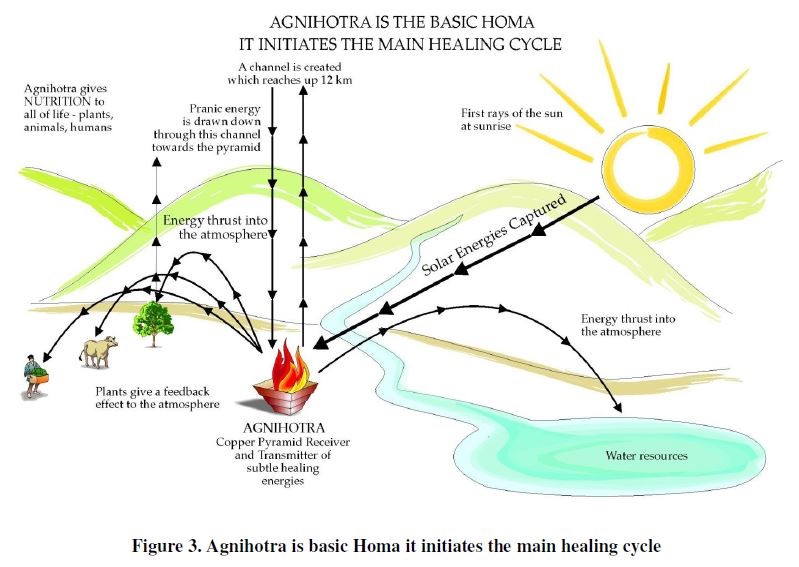 The Agnihotra or the offering to the fire is performed during the sunrise or the sunset. The ingredients used in Agnihotra are a copper pyramid-shaped vessel, dried cow dung cakes, cow's pure ghee or clarified butter, fire, unpolished brown rice, and a vibrational input in the form of two short Sanskrit mantras (sound wave). If the rice is broken, the energy of the rice will not spread. The chemical reaction among all these ingredients at the time of sunset or sunrise produces immense energy that gives nutrients to all of life – animals, plants, and humans. The copper pyramid is made with a certain measurement to be the receiver and transmitter of subtle healing energy.
AGNIHOTRA HOMA INGREDIENTS & MANTRAS
At Sunrise
Sooryáya swáhá*, sooryáya idam na mama
Prajápataye swáhá*, prajápataye idam na mama
At Sunset
Agnaye swáhá*, agnaye idam na mama
Prajápataye swáhá*, prajápataye idam Na mama
(á is pronounced like 'a' in 'father')
*(Every time after the word swáhá, add a portion of rice mixed with ghee into the fire. Total twice you need to offer the rice to the fire.
Please follow and like us: