Science of Energy Healing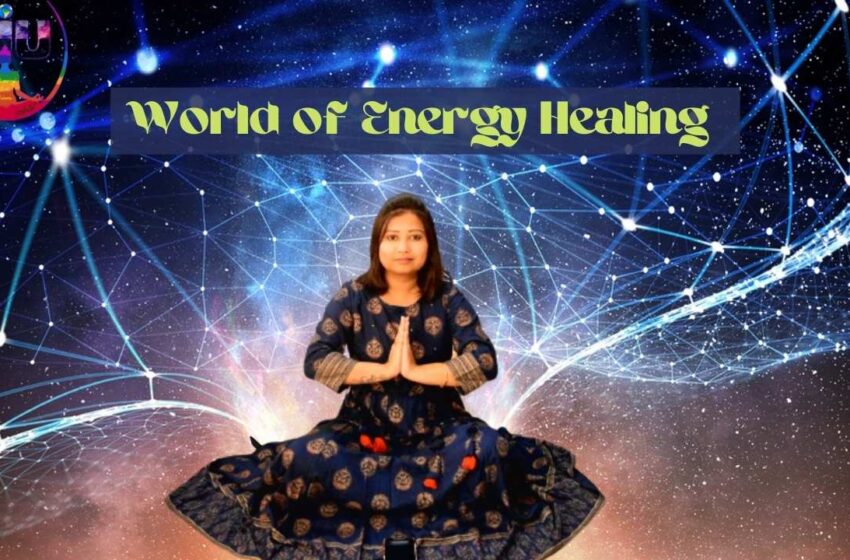 Everything is connected through a unified field. Science has proven the 'unified field theory'. If we cannot see something through our human eyes, that does not mean, that thing never exists. Do you know? The visible spectrum of human eyes is less than 1%. There are vast entities around, which is beyond the five sense perceptions of the human being.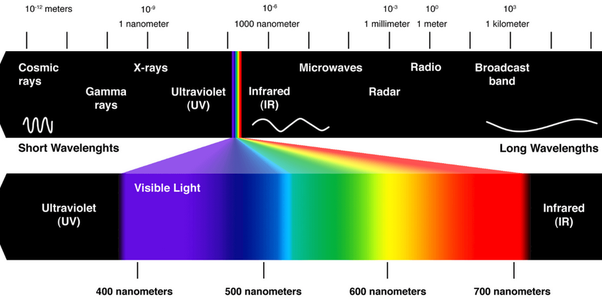 If we observe nature minutely, numerous similarities in everything present in nature can be visible. We live in a vibrational universe. If the frequency of the vibration is high, we feel good vibes and if it is low then we feel bad.
This vibration is the reason, which creates patterns in nature. A simple example of these patterns is branches of trees, roots of the tree, lightning, veins of the leaves, meanders, corals, brain cells, veins in the human body.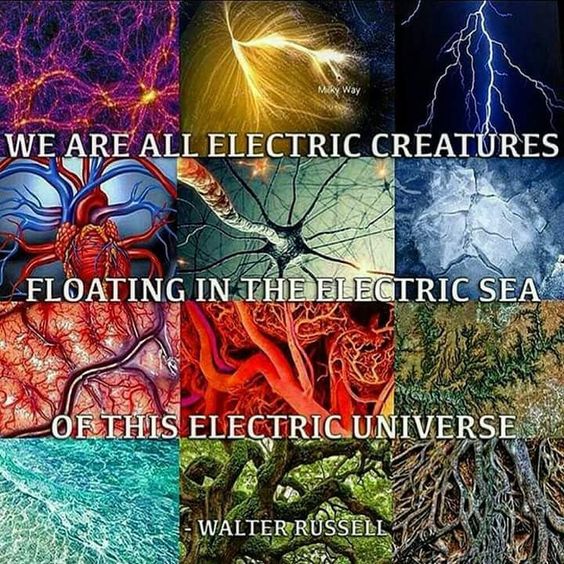 The most amazing is the brain cell and the universe. The brain cell resembles a miniature version of our Universe. Amazing right! Who knows? Maybe we human beings are residing inside the brain of a giant being.
When we talk about energy healing, mostly this idea comes to mind that there is no scientific evidence is energy healing. What if I say there is scientific evidence of energy healing. We need to be good observers of our nature.
Let us observe the following series of phenomena
Om
Sound
Vibration
Frequency
Cymatics
Sacred geometry
Toroidal field
Human Energy Field
Fibonacci sequence & Golden ratio
Fractals
Unified field
Resonance & Entrainment
Quantum entanglement
So, that we can connect the dots and establish the evidence through the law of nature.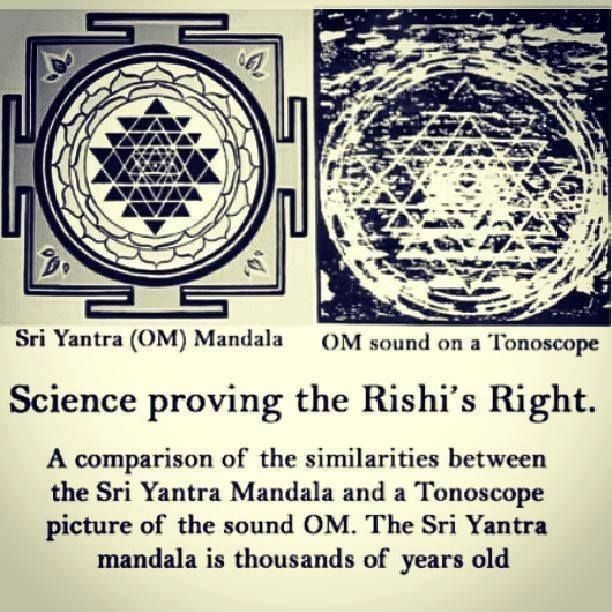 OM:
'OM' is the primordial sound of the universe. The universe vibrates at a certain frequency that is similar to the frequency of the sound 'Om'. It is believed to be the essence of reality. In many of the ancient texts, we found that our universe began with the sound 'OM'. 'OM' is said to be the creative unifier of the universe. 'Om' vibrates at the frequency of 432Hz. It is the same frequency found in nature or we can say it is the natural frequency of the universe. That is the reason 'Om' chanting tunes us to everything in the world and the universe. Therefore, 'Om' is the basic sound of the universe.
Sound:
Sound is energy, made by vibrations. Sound is produced by a pressure wave. Vibrating objects (atoms) which can travel through the air, water, and solid objects form sound waves. These soundwaves when reaches into the ear and we can hear.
Now, the sound is connecting the link from 'Om' to vibration.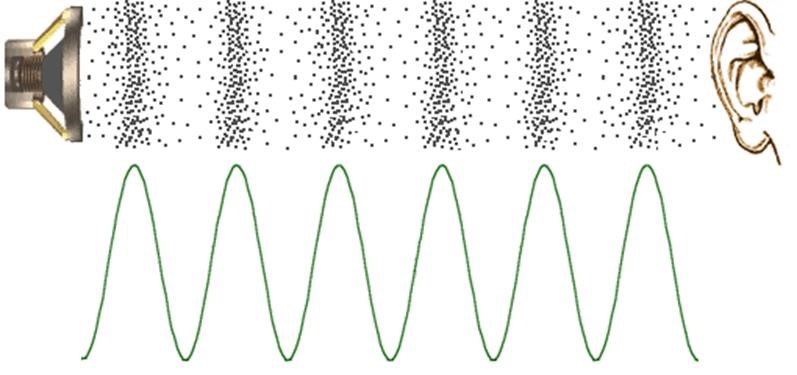 Vibration:
The never-ending movement of the subatomic particles of atoms creates its own energy field and thus, they hold together to create an atom. The presence of this energy creates a continuous vibration at a subatomic level of any living or non-living object.
When an object vibrates, it causes movement in the surrounding air molecules. When these molecules bump into the molecules close to them, it causes vibration to them as well. According to ancient texts, 'Om' is the first sound vibration, from which all other vibrations manifests.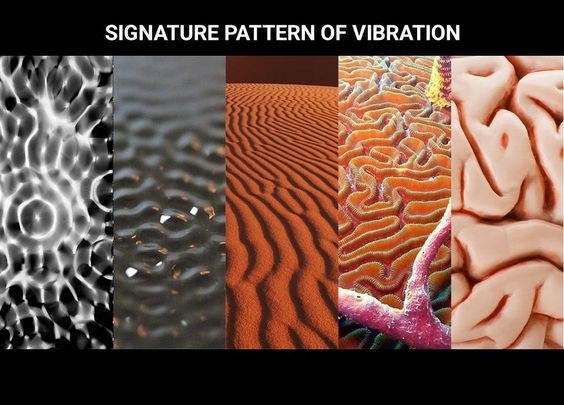 Frequency:
The number of vibrations per second is known as frequency. It is measured by Hertz or cycle per second. Because all matter is composed of subatomic material, which is in constant motion. That is why everything and everyone vibrates on some frequency.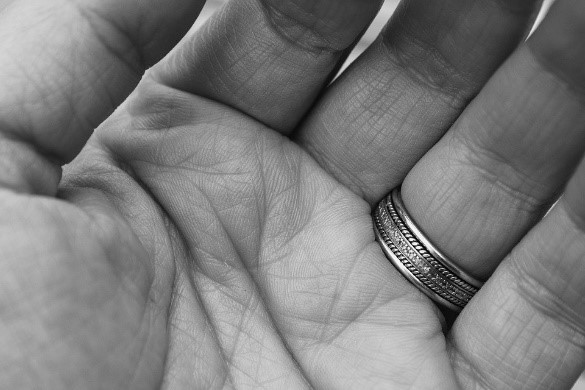 So now, it is relatable that sound vibrations create frequency, which in turn creates form. If you observe your hand minutely, you will be able to notice the fine details of your fingers, your fingerprint. It is as if we have our own vibrational imprint on our palms.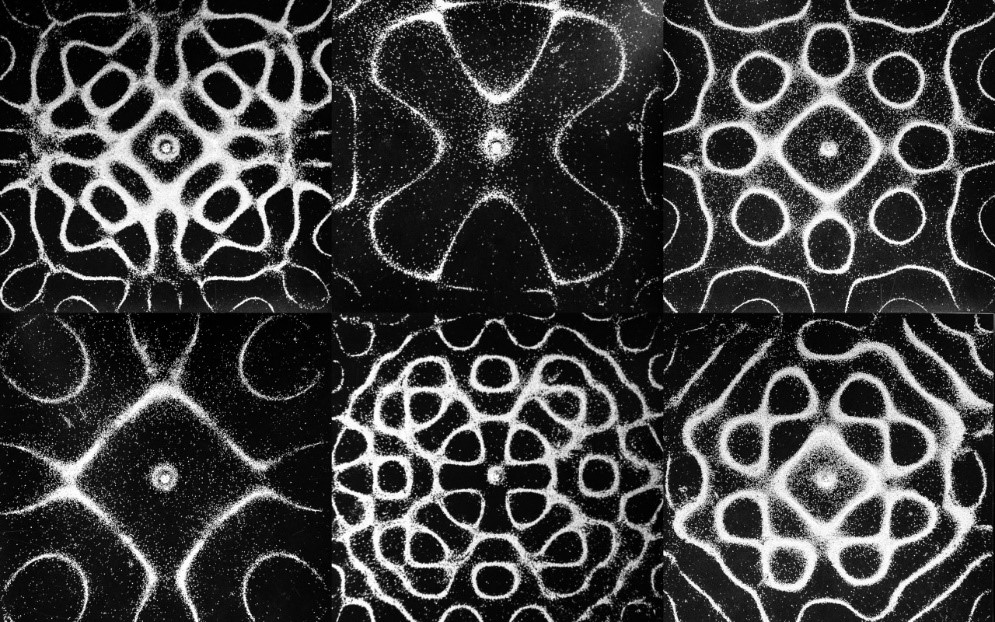 Cymatics:
The science of visible sound waves and vibration is called cymatics. This study helps us to know that we live in a vibrational universe. Here are some experiments are given below.
German musician and physicist Ernst Chladni first noticed this phenomenon in the eighteenth century. Chladni noticed, by sprinkling a cloud of fine dust (e.g., flour or fine sand) on a vibrating surface, the modes of vibration of a membrane or a plate can be observed. Because of the vibration, the particles of dust corresponds to the sound vibration and accumulates progressively in points of the surface. He developed metal plates that vibrated when using a violin bow on them. After putting sand on the plates and then using the bow these geometric patterns were formed. Acoustic instruments are designed using this technique, till now. Instead of a bow, a loudspeaker is used generally.
Later, in the 1960s, a Swiss physician and natural scientist, Hans Jenny carried many experiments using sand, dust, and fluids and founded the mystical discipline now known as Cymatics. In the picture below, the left side is a real turtle and on the right side is the Hertz frequency of the vibration of a turtle shell. These are the vibrational patterns of nature. We are created through sound waves.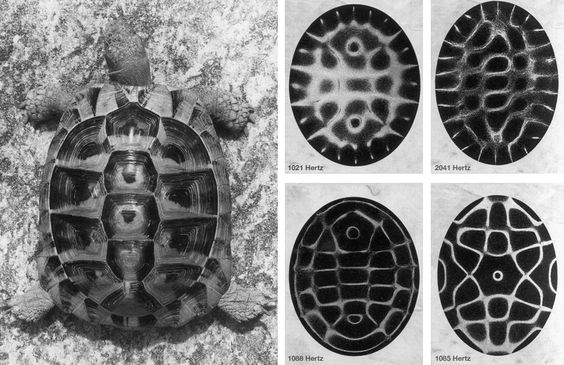 Sacred Geometry
Sacred Geometry is the basic building block of the universe. If you observe our nature, you will be able to relate it in fractals, reoccurring patterns, and ratios. Geometry is something from which all atoms and the subatomic particles of all life are designed. It revolves around the idea that all consciousness, including human beings is based on Sacred Geometry.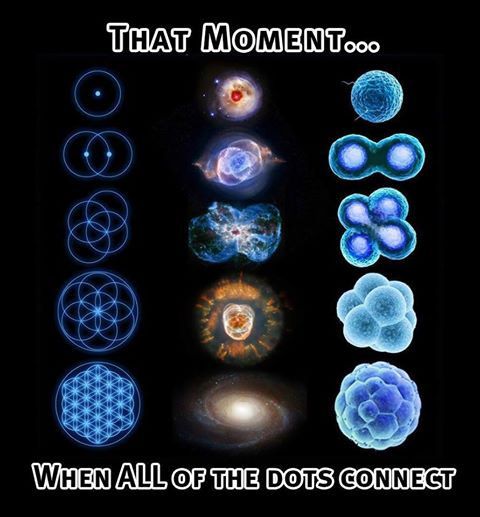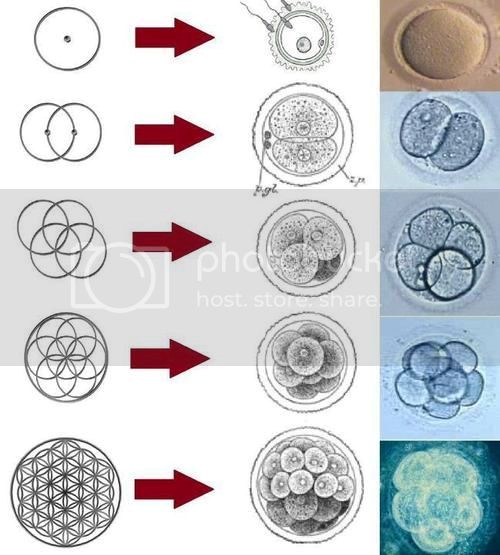 By looking at the process of how life is created through a single cell, we can tell Sacred Geometry is complex and mysterious. It also describes the proportions of the human body, growth patterns of plants, the orbiting patterns of celestial bodies, light and music, and whatnot.
In short, Sacred Geometry is the shapes of sound and light, that is photons, what you essentially are.
Toroidal field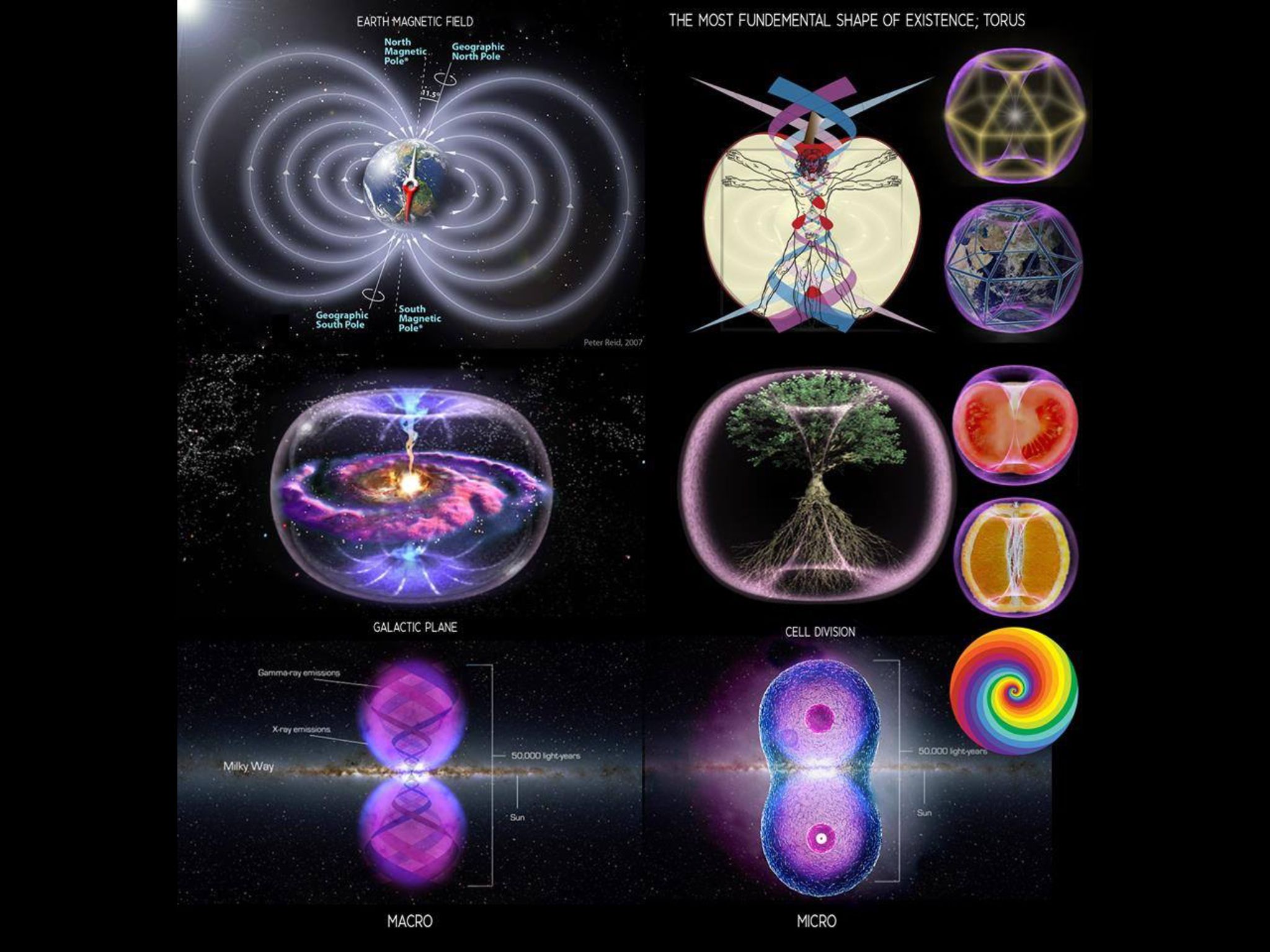 A toroidal energy field is a magnetic field that exists around everything starting from any object, animals, people, trees, cosmic bodies, and the Universe. The torus defines the workings of consciousness, such as consciousness having geometry.
The electromagnetic frequency of the heart arcs out from the heart and arc back in the form of a torus field. The energy of the torus is constantly refreshing and influencing itself. How amazingly geometric patterns formed the three-dimensional Toroidal field.
Human Energy Field
The human body is a reservoir of different types of energy, such as thermal, chemical, kinetic, sound and light, last but not the list electrical energy.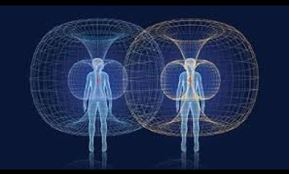 Every cell and organ of our body pulsate with electric energy, producing different measurable frequencies. This electricity generates electromagnetic fields. Scientists called this a Bio-electromagnetic Field. This energy Field not only surrounds every cell and organ of the body but also extends far beyond our physical body (sometimes exceeding 15 feet). SQUID (Superconducting Quantum Interference Device) is used to measure the body's electromagnetic field.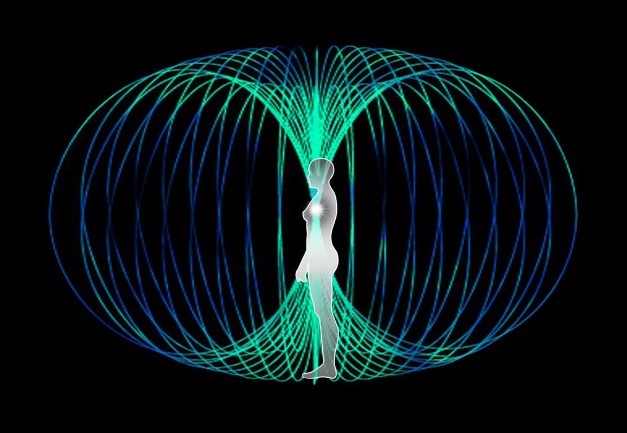 Therefore, it is clear now, that this electromagnetic field acts as a 'communication system' not only within the body cell but also interacts with other living organisms and other magnetic and electromagnetic fields on the planet.
Now, let us connect all the dots. 'OM' is a sound that vibrates at a frequency that matches that of the universe. Because of the frequency and vibration, we can see the geometric pattern in nature. This pattern is common for all things visible or invisible to the eyes. The invisible three-dimensional electromagnetic field, which we call toroidal field, is present around every known object in the universe including the universe itself.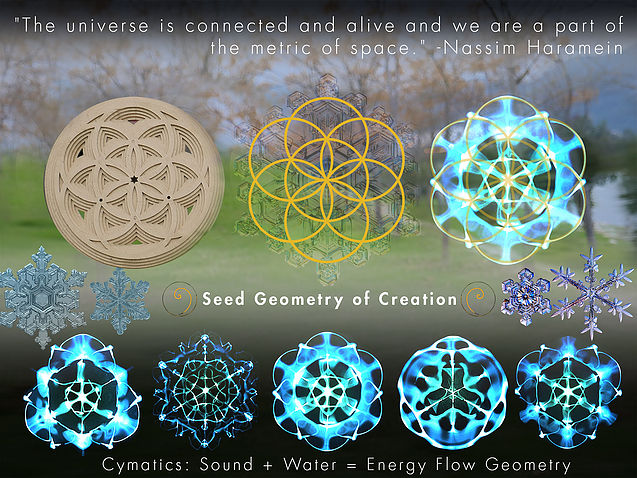 Let us look into more details of these geometric patterns in nature.
Fibonacci sequence
Leonardo Fibonacci discovered a sequence, which is a series of numbers starting from zero followed by one, and each number is found by adding up the preceding two numbers. The series of numbers goes 0,1,1,2,3,5,8,13,21,34,55,89 and so on.
This Fibonacci Sequence appears in nature in the biological settings, such as the number of petals and their arrangements, arrangements of leaves on a stem, the fruitlet of a pineapple, branching in trees, an uncurling fern, arrangement of a pine cone, etc.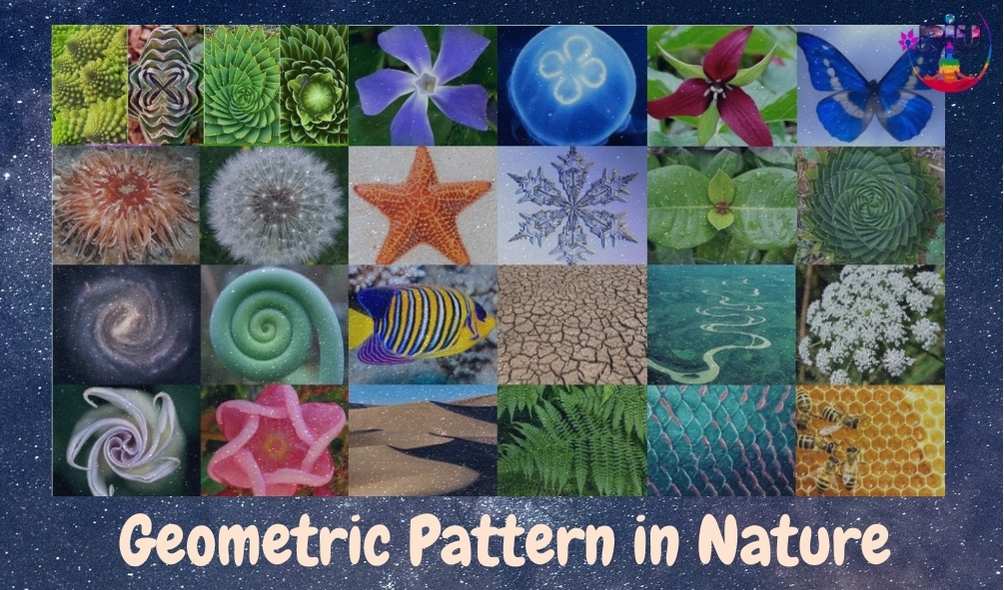 Golden Ratio Two consecutive Fibonacci numbers approach the Golden Ratio, sometimes called the 'divine proportion'. Nature uses this ratio to maintain balance. The Golden Ratio can describe the predictable patterns on everything ranging from atoms to huge stars in the sky.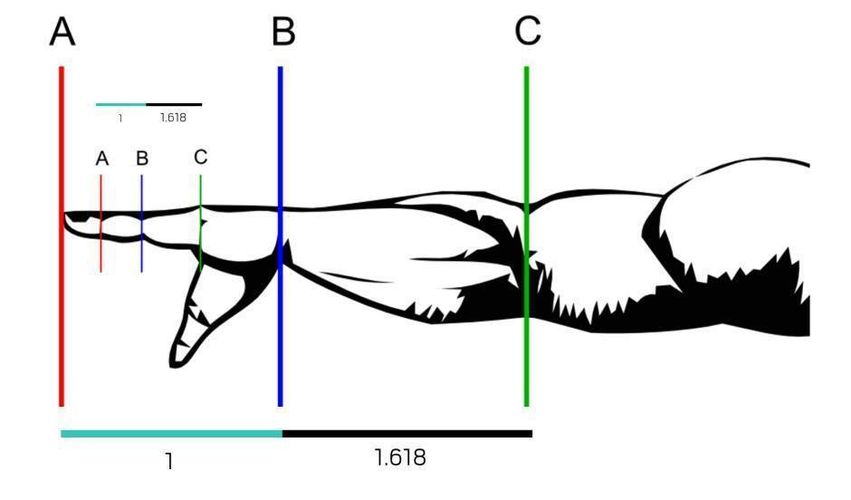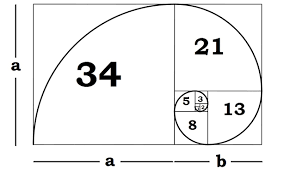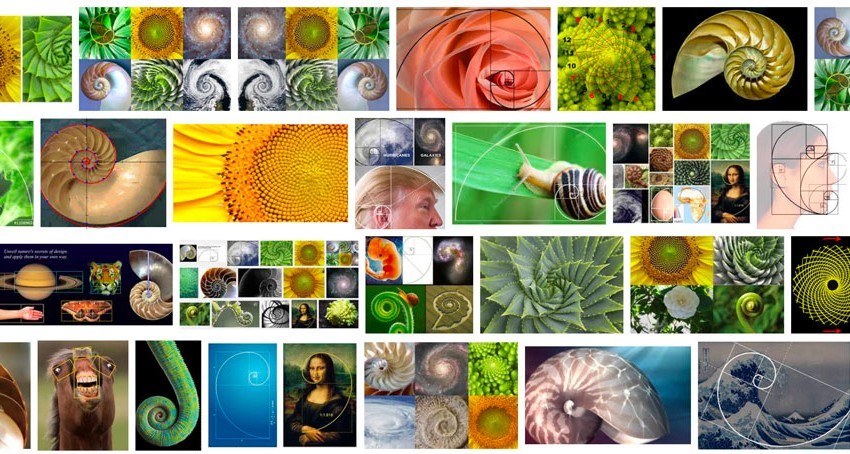 Fractals
Fibonacci sequence and golden ratio made it clear that how the natural patterns include symmetries. We can see them in trees, spirals, meanders, waves, foams, cracks, and stripes.
A fractal is a pattern of geometry that repeats infinitely over different scales of reality, (micro and macro scale). Fractal is itself self-simulating. The branching pattern of a tree contains the same branching pattern as lightening, or coral, the veins of a leaf, and even in the human body.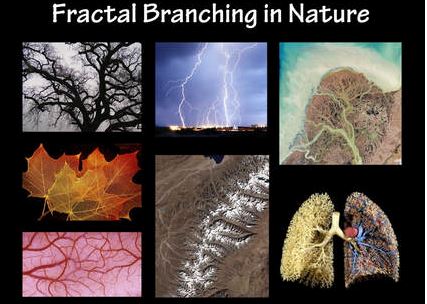 Another example of a fractal includes the pattern of a spiral, which can also be seen throughout nature. The spiral is the most important fractal as it contains within it a mathematical equation known as the Fibonacci sequence and Golden Ration, creating a spiraling motion, or vortex.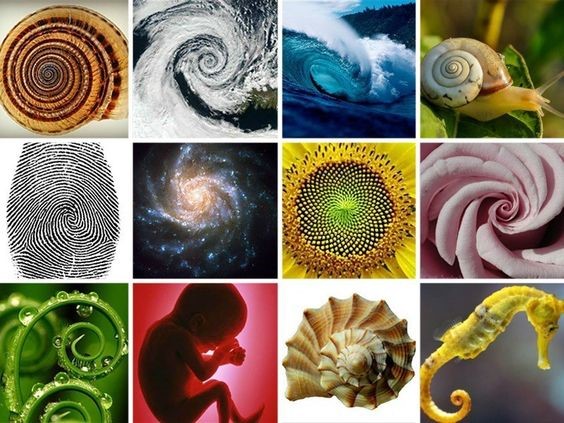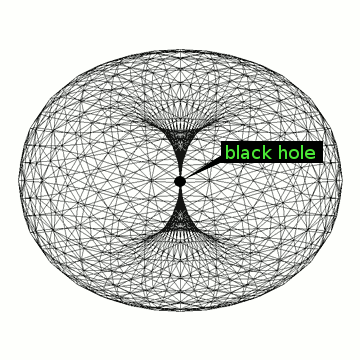 Unified field
'Unified' the term itself is self-explanatory. Invisible energy pervades everywhere in and out. That energy field is connecting all animate and inanimate objects in the universe. Astrophysicist Neil deGrasse Tyson rightly Quoted, "We All Are Connected".
In the mid-19th century, James Maxwell Clerk, who formulated the theory of electromagnetism, first developed the theory of a Unified Field. Then, Einstein proceeded with his work by constructing the theory of general relativity, a field theory that deals with gravity. It remained a theory for years, until December of 2010. Quantum physicist Nassim Haramein was able to prove this theory of a singular field of energy that connects everyone and everything in the universe. This universal field is what enables a healer to connect, interact and affect change in people.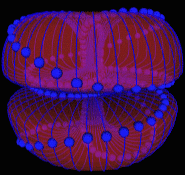 The Unified Field Theory describes that all fundamental forces and their relationships with elementary particles are a single theoretical framework. Haramien was able to find this by proving the Schwarzchild Condition, which states that a proton can be considered a black hole creating a model for a nucleus in an atom. This was named after Karl Schwarzchild, a German physicist known for giving an exact solution to Einstein's field equation of general relativity. He determined that space-time was curved due to the presence of nonrotating spherical mass, which describes the gravitational field of the celestial bodies. This gravitational field in accordance with the Fibonacci sequence creates the torque of the universe, which is spin rotation. It is a vacuum or vortex. It goes in one way and is recycled out the other way but infinite in nature, never-ending. It creates a geometric vortex called a toroidal energy field, which you can see in the diagrams below. This toroidal field is calculated through vortex mathematics. That black hole you see in the center is the zero point or the neutron. The center of our universe is a supermassive black hole called Sagittarius A.
Resonance and Entrainment
Two tuned musical instruments say an Italian instrument, mandolin, and violin are taken into consideration. If note D is played in the violin then that would also vibrate the D string on the mandolin. Things that can vibrate at the same frequency require very little effort to transfer energy from one to the other. When two systems oscillate at different frequencies, an impelling force called resonance exists which causes the two to transfer energy from one to the other.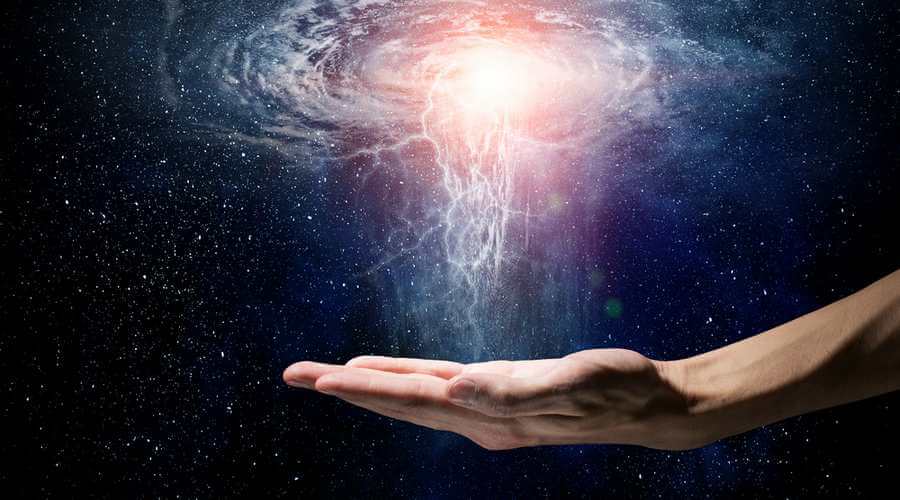 Do you know if two pendulum clocks are mounted on the same wall with their pendulums swinging out of phase to each other, after few days both the clock pendulums will move in harmony? This is called entrainment, a process that allows two closely tuned devices to coordinate their movement and energy in a rhythm. This phenomenon happens in nature now and then. With little awareness, we can easily observe it. In many parts of the world, on warm nights, fireflies gathered in a tree will light up by accident. They will both switch on and off their lights in a coordinated manner. This appears to work with biological systems too.
A very common and simple example of this is when you listen to a sad song or any cheerful song your mood too changes accordingly. Suppose you are in a sad mood and you are listening to a sad song, then you feel a robust bond with the music. All this happens because of entrainment. Your frequency of thought vibration responds to the frequency of the vibration of the music.
When two things vibrate through resonance and entraining at different frequencies, two things can happen. Either the lower vibration will come up and the higher vibration will come down, or they will meet in the middle. When a healing practitioner provides the resonant energies that will help others to heal themselves. A practitioner holds a tremendously powerful harmonizing energy and matches that vibration to the client. The person's inherent body knowledge consuming the energy will do whatever the body finds helpful to promote healing.
Quantum entanglement
This principle describes when two separate entities are entangled; they can interact with each other at the same time, even though they are galaxies apart. Countless laboratory experiments are done to demonstrate this phenomenon. Though they are miles apart, when one entity is teased, the other responds at the exact point of time.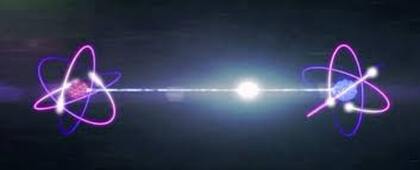 This principle gives some insight into the healers' ability, to understand at what part of their client's body needs healing. Albert Einstein called it 'Spooky actions at a distance. This phenomenon gives us insight into how distance healing works, where spatial distance does not influence the interactions between two people. Though the client is far away, the healer can easily receive the needed information and transmit/channel healing to the client.
Conclusion
All things in the universe are made up of atoms, which in turn are made up of subatomic particles. The constant movements of these subatomic particles create their own energy field. The presence of this energy field creates a continuous vibration at a subatomic level of any living or non-living object. This vibration is the reason for creating patterns of sacred geometry, which is visible as fractals in nature.
Despite everything vibrating, they all are connected at the quantum level, which is now supported by "Unified Field theory". Therefore, we and everything around us is energetically connected through this incredible quantum field of energy, which contains all the other unique energetic fields within it. Scientists named this the Universal Field or Zero-Point Field. This universal field enables a healer to connect, interact and affect change in people. Energy healing works by giving the body the right therapeutic frequency so that the body can start the self-repairing process faster.
Please follow and like us: