Energy Healing Meditation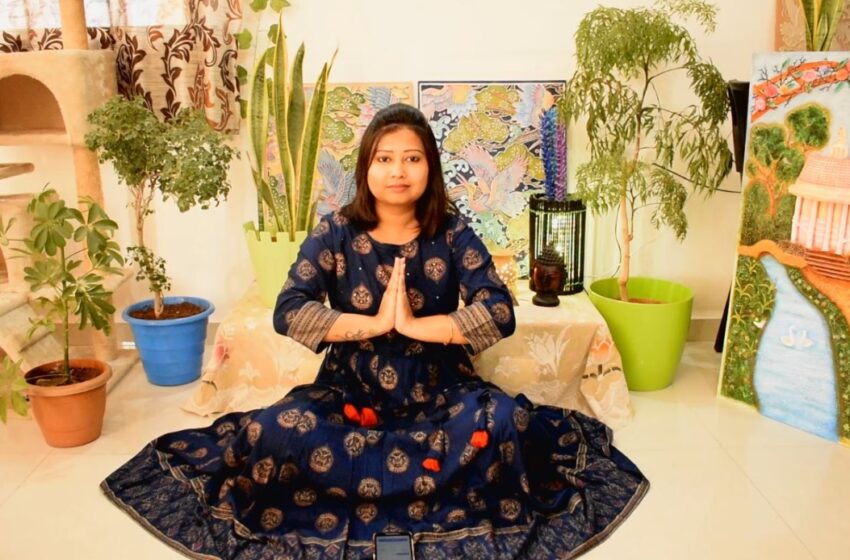 Energy healing meditation gives you a divine feeling. You will not only feel energized but also feel strengthened inside out. You have to be open-minded to feel it and sense it.
Find a quiet and comfortable place where you can sit for 20-30 minutes without any disturbance.
Sit in a comfortable posture on a mat or chair at your convenience.
Gently close your eyes & pray to god for divine experiences.
Breathe in deeply and breathe out slowly.
As you inhale, every cell of your body is getting rejuvenated, and as you exhale all the toxins are going out of the body as black smoke.
Observe the breathing so that gradually it becomes deeper and soundless. Your focus should only be on breathing.
Relax all your body muscles, starting from toe to tip of the head.
Imagine a bright divine neon purple light over your head.
As you inhale, the bright purple light enters into your energy-body to your crown chakra on top of your head. Strengthening your connection to the higher guides, improving your wisdom and consciousness.
Now, the bright neon purple light is moving to the third eye (in between brows) or aagya chakra by activating your pineal and pituitary glands. Also, it is strengthening the psychic powers, your intuition, decision making, clairvoyance, clairaudience, and so on.
Gradually, the neon light is moving towards the throat or visuddha chakra, energizing the thyroid and parathyroid glands. Enhancing self-expression, truthfulness, communication skills.
You are feeling more relaxed and energized as your endocrine glands are getting cleansed, healed, and more powerful.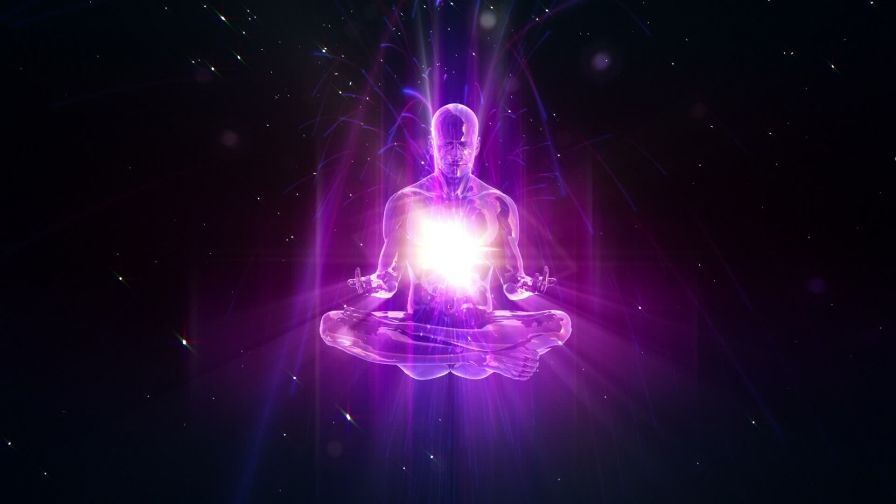 Slowly the divine light is moving down to your heart chakra (below the collar bone, heart region). Here the thymus gland is getting purified and energized. Your immunity power is improving. All fear, anxiety, depression is dissolving and you are becoming more loving and empathetic.
As you move more downward direction, the divine light is now energizing the Manipur chakra which is located below the ribcage and top of the belly button. This is the Solar plexus. Your confidence level, along with whole-body energy is increasing and the digestive system is getting healed. All the digestive organs, such as stomach, liver, gall bladder, pancreas gland, intestine along kidneys are getting purified and strong.
Now, the bright purple light is gradually moving down to the sacral or swadhishthana chakra (2 inches below the belly button). Energizing all the reproductive organs, improving pleasure. Bringing joy, creativity, and resolving all issues regarding relationship problems. Also, it is controlling the ego.
At last, the divine bright neon purple light is moving to the root chakra or Muladhara chakra. The foundation of all chakras is getting purified and healed also. Giving you the sense of being, the physical identity, stability, and grounding.
As all your chakras are purified and healed, you as a whole are healed and energized now.
Imagine, you are inside a bright neon purple light shield. Each and every cell is lighting up in the purple shade. You are transmitting divine light to those around you.
You are precious. You are part of the whole consciousness. You are light, divine light. You are part of God.
You are not this body. You are not this mind. You are that you are. Feel the divinity in you.
The bright purple light is expanding and spreading everywhere, touching and healing others too. Be in that moment for few more minutes.
Now, slowly bring your attention to your breathing again.
Now slowly rub both of your palms and feel the warmth on your closed eye, gently massaging the eyeballs and then face.
Gently open your eyes and say thank you God for giving you the divine feeling through the sense organs.
Whenever you feel low self-esteem, less energetic, and negativity around you, that is the right time to practice this healing meditation to energize yourself from within.
Note: To Enjoy the Energy Healing Meditation Click Here.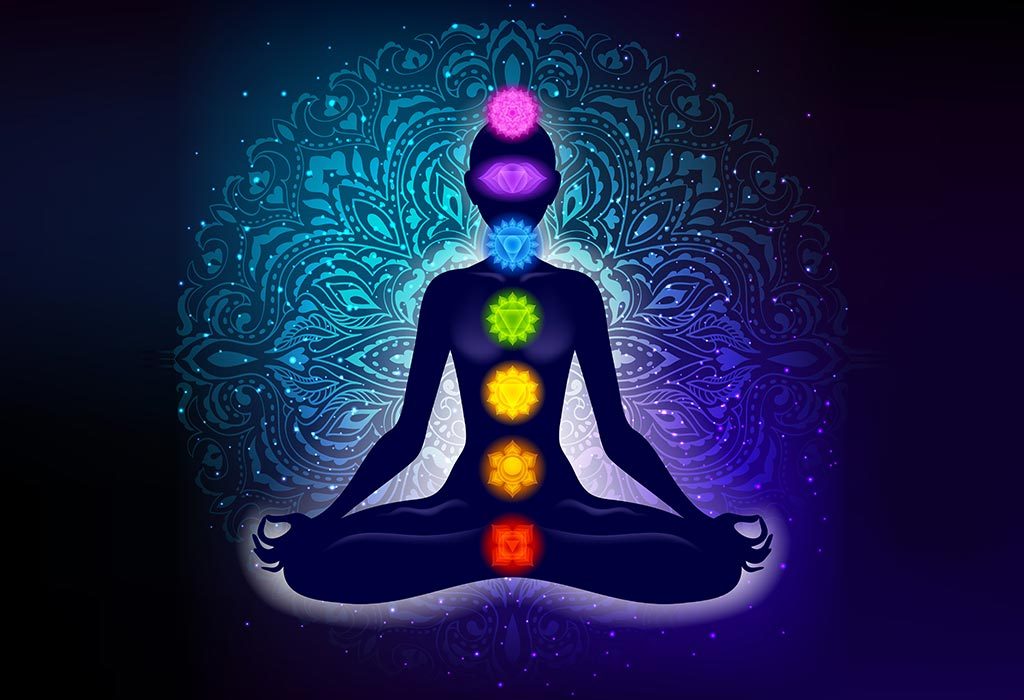 Please follow and like us: