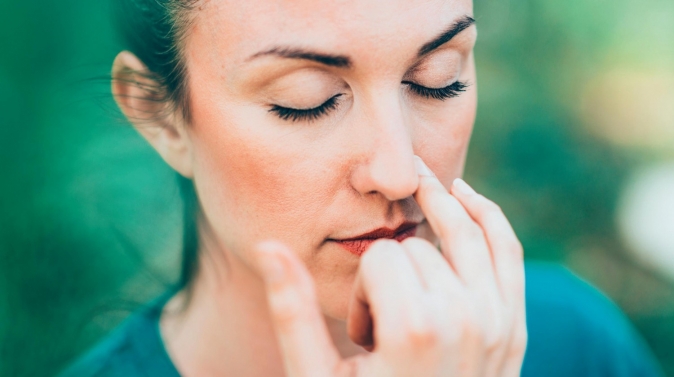 Anulom vilom or alternate nostril breathing is also known as 'Nadi Shodana' Pranayama. It is a great technique to balance the prana in our physical body. 
This helps in the elimination of free radicals and toxins from the Ida and Pingala Nadi and helps to restore a balance between the two hemispheres of the brain. It helps to purify the entire nervous system and thus, reduces anxiety as well. This brings mental calm, peace, and tranquility.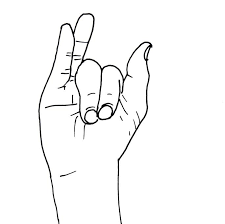 Steps:
Sit in any comfortable posture. Make your spine erect. Your back, neck, and head should be straight so that you can open up your chest region.
Adopt Pranava Mudra or Nasika Mudra by folding the tip of the index and middle finger and touching it on the palm area under the thumb. Thumb, ring, and little finger should open. Use right hand only.
Now, close your Right nostril placing the thumb. 
Inhale deeply from the left nostril and then close the left nostril using the ring and little finger.
Then remove the thumb from the right nostril and exhale slowly.
Now, inhale deeply from the right nostril and close the nostril using your thumb.
Remove the ring & little finger from the left nostril and exhale slowly.
This is one cycle. Repeat is process 5 minutes every day.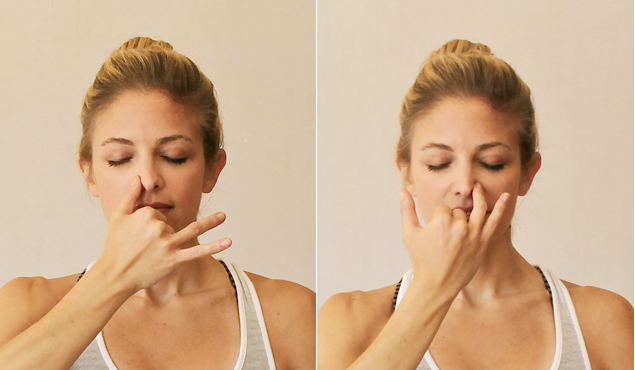 There is no limitation for Anulom-Vilom pranayama and anybody can practice this. Do it slowly as per your comfort level. Do it 2.5 – 3 hours after taking a meal. And try to maintain correct posture throughout the practice. Initially, you can start 1-2 min practice and gradually extend till 5-15 minutes. Make sure, breathing should be slow and deep. Try to maintain a 1:2 inhalation and exhalation ratio.
Benefit:
Physical: It increases vitality. Cleanses the nasal tract and balances the breathing pattern between the nostrils. It also improves digestion. 
Therapeutic: It is highly recommended for respiratory disorders like bronchial asthma, nasal allergy. It is a great practice for keeping blood sugar at a normal level. It brings balance to the sympathetic and parasympathetic nervous systems. Also, it lowers stress levels and anxiety.
Spiritual: It induces tranquility, clarity of thoughts and improves concentration. It clears energy blockages from the nadis.
So, incorporate the practice of anulom-vilom in your daily life and reap the benefit out of it.
Please follow and like us: