Solar Plexus or Manipura Chakra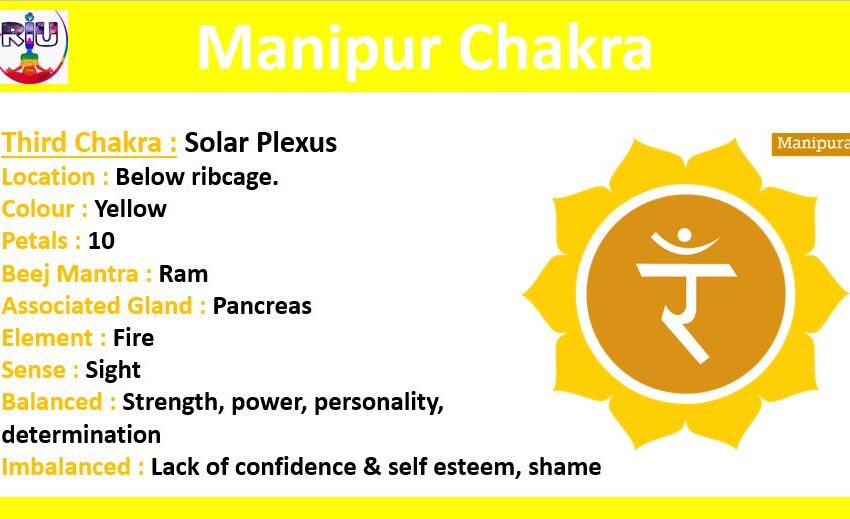 Solar plexus chakra or the Manipura chakra is the third major chakra among all the seven major chakras or energy vortex. The word 'mani' means 'jewel' and 'pura' means 'place'. So, it means 'city of jewel'. It is located behind the navel region in the spinal column. It is associated with the yellow color. And also associated with the organs of the digestive system and pancreas gland. It is the center of energy in the body. It controls the process of food digestion and metabolism.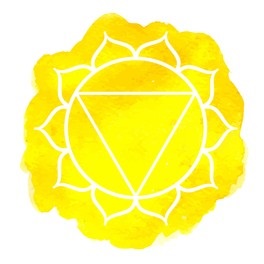 The sound or mantra associated with the solar plexus chakra is RAM. Manipura chakra is symbolized by a lotus with ten petals. The yellow color of the Manipura chakra or solar plexus represents energy and vitality. The element related to solar plexus chakra is fire and the associated sense is sight.
Balanced: When the solar plexus chakra is balanced one feels more active, energetic, will power, confident, strength, self-respect, responsible, decision-maker, mental balance, improved digestion, good health.
Imbalanced: If the solar plexus chakra is not balanced one feels a lack of energy, lack of confidence, weakness, fatigue, allergy, low self-esteem, guilt, worthlessness, digestion, and liver problem.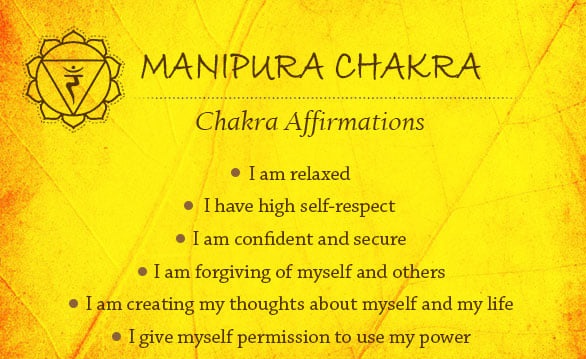 To bring balance in the solar plexus chakra, use the healing affirmation: I am powerful, I am confident, I love and respect myself, I can and I will, I am what I am.
You can also connect with the fire element. Spend time outside on a sunny day or sit by a bonfire. Eat food that is naturally yellow in color such as pineapple, yellow bell pepper, squash, banana, and beans. Also, meditate with candles or meditate on yellow color for 3-5 minutes.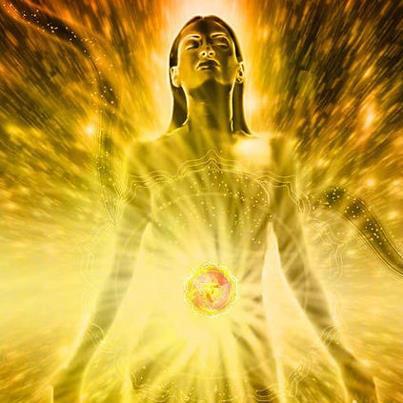 Please follow and like us: