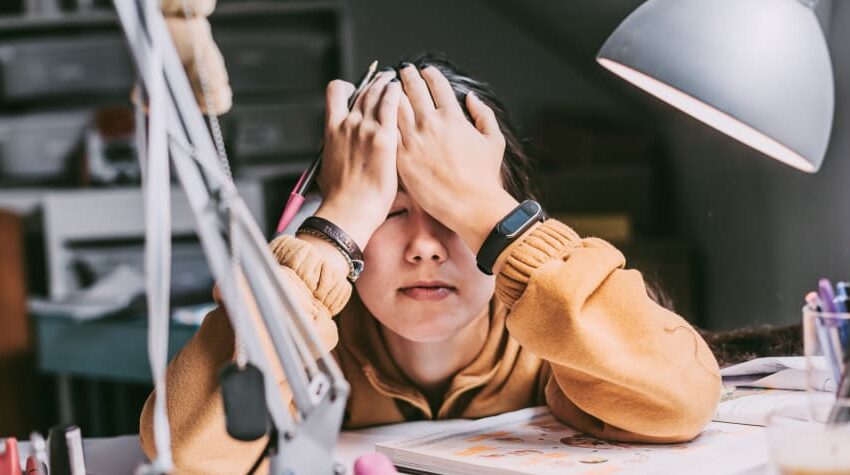 Stress is a very common term in today's generation. We all get trapped under stress in our lives due to some unavoidable circumstances. Most of the time due to stress we hamper our physical and emotional health. We end up getting a headache, pain in any part of the body, low energy, digestive problem, low immunity, fear, anxiety, irritation, and so on.
Here, I'm sharing simple and effective techniques to deal with stress. Keeping in mind the busy schedule of daily life, one can spare a little time for these simple techniques.
Yogic Stretches: 10-20 minutes of slow yogic stretching or loosening practice from neck to toe with breathing is very beneficial. This stimulates the whole-body muscles as the muscles get innervated by the associated nerves. It can be followed by Savasana for few minutes.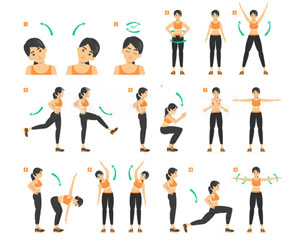 Physical Activity: Any physical activity of your choice can help you to reduce stress. You can spend 15-20 minutes on any sports involving physical movements. A small amount of physical movement can also be a good stress buster.
You can walk or jog in nature. (Park, any place of natural greenery).
Dance or Zumba
Play frisbee
Play tag and chase games
Do yoga or aerobics
Cycling
Swimming
Play any indoor or outdoor games like football, basketball, lawn tennis, table tennis, badminton, cricket, hockey etc.
Breathing Exercise: "Bhramari Pranayama" is the best stress reliever. (Don't practice if you have an ear infection.) The humming sound soothes the nerves of the brain and gives relaxation. Another breathing technique is "Anulom-Vilom Pranayama" or alternate nostril breathing. This helps in balancing the brain and reduces anxiety as well.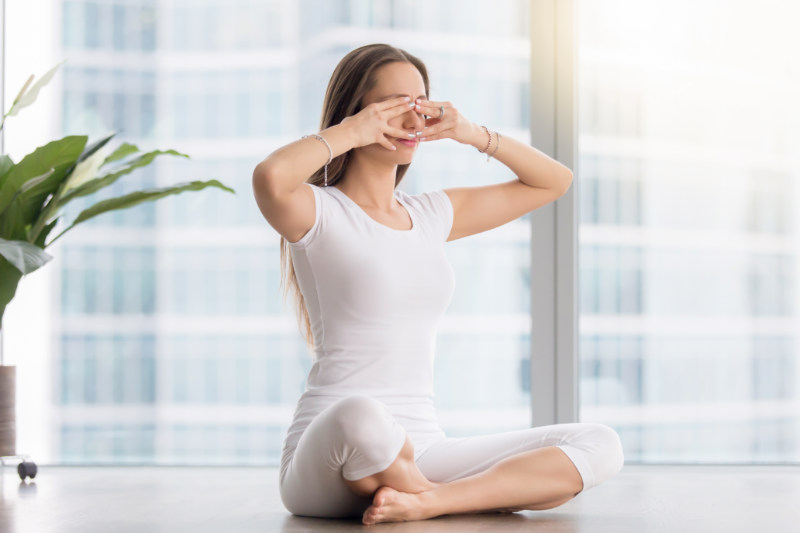 Creating Mental Space: This technique is like meditation and really helps a lot to release stress. Your mind is a Genie and you are the master. Ask Genie to create a space/room/laboratory/library/stadium for you. Instruct Genie how you want your space to be? Create a mental image of your space and do whatever you want to do in there. If you love reading books build a library where all the books of the world are there. If you love sport, create a stadium and spend time there and imagine all your favorite sportsperson around you, playing with you. If you love painting create your own colorful room with painting all over and create a new painting in your mind. If you love science experiments then do all different types of experiments in your mental laboratory. Imagine you are a scientist.
Note: Click here for the Free Audio of Creating Mental Space Meditation.
Mindful Coloring: Though it sounds very simple and boring. But the challenge is using your non-dominant hand you have to do coloring. Draw different shapes (square, rectangle, triangle, circle, hexagon, etc) with your non-dominant hand. Then use different colors to fill the shapes and this time also use your non-dominant hand. You can do such coloring on a meditative coloring book as well or you can make a mandala. Using a non-dominant hand will serve two purposes. Firstly, it will activate the brain nerve and also grows new neurons, and bring balance to both the hemisphere of the brain. The second purpose is to bring mindfulness as a person is not used to using the non-dominant hand for coloring, so he would be more conscious while coloring. This will increase concentration. This is a very relaxing and stress-relieving activity.
Note: Try Mandala Coloring Book.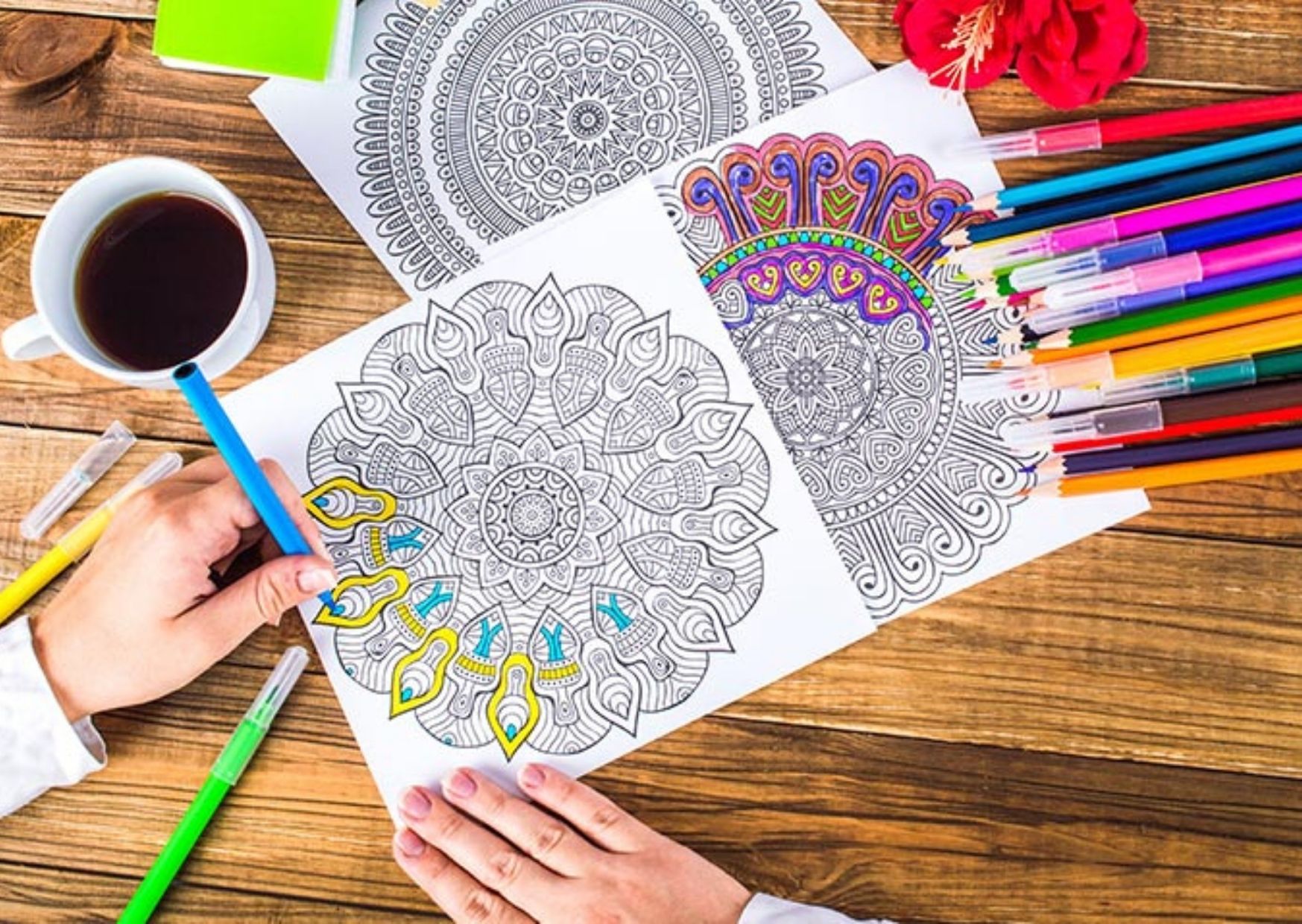 Do your favorite activity: Last but not the least, spend some time doing your favorite activity. It can be anything. It can be your favorite hobby.
Listening to music
Reading storybooks
Gardening
Cooking
Painting
Playing musical instruments
Spend time in nature
Any sports (indoor or outdoor)
Writing a journal
Spending time with friends & family.
From your busy timetable spare 20-30 minutes daily for any of these activities. You can practice all of these 5 activities one day each. But you have to be consistent. Follow the 1% rule. The 1% rule states that if you continue 1% every day without fail, in one year, you will become 37 times better than you are today. So, you must take action to kill the stress. Once you are stress-free you will be able to concentrate more on your studies and will be able to memorize more. You will get proper sleep and you will be able to get up fresh in the morning. Also, your digestive system will work efficiently and your immune system will be improved.
Please follow and like us: